Square RV Baggage Door and Compartment Storage 16"w x 16"H
SKU:

RP-400S-1616

UPC:

193652009443

FREE SHIPPING

100% GUARANTEE
Description
When it comes to your RV's doors, you want the very best for your rig. You also need a company that provides a wide selection of doors to fit your every need. Well, at RecPro we're here to help. We've got one of the best selections of baggage doors for your recreational vehicle on the market.
The 16 x 16 square baggage door is a great place to start if you're trying to upgrade the exterior portal covers of your RV. Why would you want to start with baggage doors from RecPro when upfitting your recreational vehicle?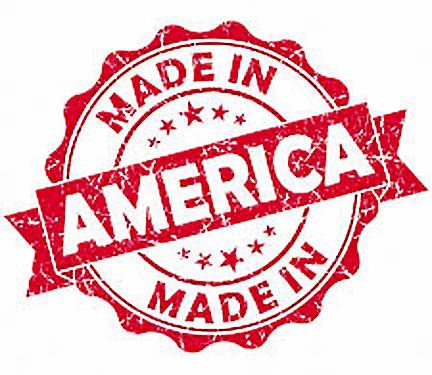 1. Security: Your rig is only as secure as the doors that secure it. Sounds a bit redundant, but it's the truth. If you don't have baggage and exterior doors with solid seals and solid locking mechanisms, then you might as well leave your rig open to the elements and unscrupulous people that want to steal your beach chairs.
2. Seal: No, not the "Kiss from a Rose" guy. Seals. You need good seals on your RV so that you avoid exterior elements getting into your rig. Many owners will tell you that water damage is not only a frequent problem in RVs, but also a very expensive one. Why not start avoiding such issues by purchasing a low cost but high-quality baggage door from RecPro?
3. Looks: Most owners would be lying if they told you they don't care about the way their RV looks. The rig you drive is a statement about your taste and what people see in your rig, they see in you. Our baggage doors are solidly constructed and clean. Putting these on your RV tells those around you that you've got your stuff together and you care how your RV looks.
4. Lightweight: Like "Little Mac" from the "Punch Out" video game, these doors are lightweight but strong! They are everything you want from an exterior door. If you're worried about mitigating the cost of gas and keeping the weight down in your RV, these baggage doors are your solution.
There are many reasons to upgrade with RecPro. Start your upgrade journey today!
Details:
Overall size: 18 3/8"H x 18 5/8"W
Cutout size: 15 1/2"H x 15 3/4"W
Dimensions (lip): 1 1/2"
Dimensions (depth): 1 3/4"
Aluminum metal frame
Color: White
White gel coat on door surface
Hinge location: Top
Single lock with thumb catch
No strut (struts available on RecPro website)
Solid construction
Lightweight material
Custom version(s) available
Solid core for sound dampening
Made in America
Non-insulated
Optional baggage door seal
Keeps water and moisture out of your baggage door
Performs well even in extreme high and low temperatures
Stable closed-cell sponge polymer
Weather and UV resistant
Electrically insulating
**When measuring, due to the manufacturing process, the baggage door cutout size will be smaller than the listed size. Please consult the dimensional drawing to see exact measurements**