RV Twin Mattress - Memory Foam Gel Infused Cooling Layer 39" W x 75" D x 8" T
SKU:

MFM-3975-8

UPC:

606345301743
Description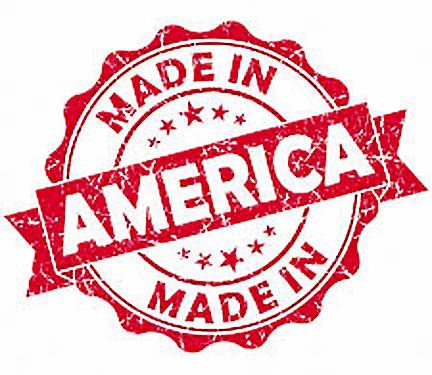 The sleeping profile of your RV, camper, trailer, fifth-wheel, or living area is as different as all the models of recreational vehicles on the market today. You may have space for a Queen mattress in your main sleeping nook and a hide-a-bed in your slide-out. Or, on the other hand, you may be scratching your head to find enough room to fit even one bed into your RV. Whatever the recreational vehicle or living area, we have the perfect size of bed to fit your needs.
We'd like to introduce our space-saving sleeping solution; the 8" Twin Gel-Infused RV Mattress with Bamboo Ticking from RecPro. It may be smaller in size but it sure is big on comfort. It's a full 8" thick and expertly covered in bamboo ticking that is intentionally woven to increase the comfort of the mattress while offering natural moisture-wicking properties. The memory foam fill is infused with a cooling gel composite that not only adds to the support but it also reduces body heat, keeping you cool and helping you sleep better. With this moisture absorption plus its natural antibacterial properties, it is virtually everything you need. When you add in the extra cooling comfort, you've got one terrific mattress. In addition to all these great properties, though, it also has a streamlined design to help you fit a sheet to it more easily, a task that is not the easiest to do in a small RV space. It's washable and bright as well, keeping your RV bed clean and comfortable.
This sweet sleeper will be a wonderful addition to your recreational vehicle with a king's mattress worth of comfort packed into this twin-size. No matter where you can fit it in, you are sure to step up your sleeping game by ordering one, today. Have any questions? Contact us online or call our friendly Customer Care team today!
Details:
Size: Twin
Dimensions: 39"W x 75"D x 8"T
Bamboo ticking
Very soft, nice touch
Instantly absorbs moisture
Naturally antibacterial
Stream-lined design to easily fit sheeting
Bright look
Washable
Made in America
*DUE TO SHIPPING CONSTRAINTS AND REGULATIONS REGARDING THE SALE OF MATTRESSES (SPECIFICALLY AFTER THEY HAVE REACHED THE CONSUMER) WE ARE NOT ABLE TO ACCEPT RETURNS, OR PROVIDE REFUNDS, FOR MATTRESSES POST-SALE. PLEASE MAKE SURE TO MEASURE CORRECTLY BEFORE PURCHASING*
*We round up to the nearest inch of the piece*