RV Insert Roof Trim with 3/4" Leg 92"
SKU:

RP-TRM-RF-LG-BK-2

UPC:

193652025986

Shipping:

Coronavirus Update Shipping might be delayed

FREE SHIPPING

100% GUARANTEE
Description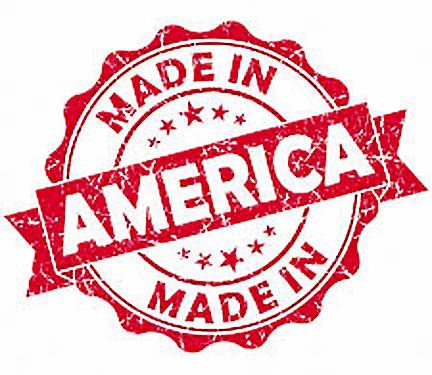 With different types of weather comes different threats to your RV. With rain comes water, with snow comes cold, and with wind comes...well, wind. The roof edge trim is made to keep out the cold, protect against rain, and hold fast against wind.
Protection
Imagine what would happen if you uncovered your RV, ready to enjoy your vacation, only to find out that the seal broke and it has water damage? That's why it's important to take care of your RV. Taking the necessary steps to ensure that it's in good shape will help to extend its life. One of these steps is making sure that your RV is weather-proofed. The roof trim is an important part of this, as the trim seals the edges of the filon, keeping moisture and other elements outside.
Durability
Made of powder-coated aluminum, this locally sourced roof trim is durable as well as effective. Aluminum, while being flexible enough to bend to the curves of your RV, is also rust-resistant. Whether you're waiting out a storm or just taking the cover off, ready to start the new season, you won't have to worry about rust. The durability of the trim goes beyond rust, though. The paint is crack-resistant as well. Unlike liquid painting, which cracks when bent, powder coating is designed specifically for flexible parts in mind. You can fold and bend it around all the curves, and it will not crack or crinkle, extending the life and look of your RV.
Appearance
Even though this trim sits at the top of your RV, you still want it to look good. That's why we chose such classic colors as black and Arctic White. With the smooth finish from the powder coating and the slot for the vinyl insert, the black or Arctic White fits any style or personality, keeping your RV looking good while sealing and protecting it against the elements.
Details:
Dimensions: 92" L
Dimensions: 1.250" W
Dimensions: .965" H
Material: Powder-coated Aluminum
Color: Black or Arctic White
Trim only
Easy to install
Durable
For use in sealing and weatherproofing
Contains slot for a vinyl insert
Made in America
*This product is NOT a kit: Trim Only*
**This product only comes in 92" increments. This is done so that the customer may cut it to exact specifications. **