RV Butyl Tape 1/8" x 1" x 30'
SKU:

5625

UPC:

606345293642

Shipping:

Same Day Shipping if ordered by 11am est

FREE SHIPPING

100% GUARANTEE
Description
Not all tapes are created equally. Some out there on the market aren't even good enough to leave you hanging. If you're looking for a great sealing tape that is cross-functional and able to be applied to multiple surfaces without loss of adhesion, then look no further than the butyl tape offered by the team at RecPro.
Our butyl tape is trimable, non-hardening, tough butyl elastic material which provides dependable and long-lasting sealing to surfaces such as rubber roofing, plastic, cement glass, wood, and metal. RV specific applications where our tape provides industry leading adhesion and protection are baggage doors, roof vents, windows, and entry doors. Like a fine wine our tape grows stronger as it ages. The longer it sits, the better it seals and sticks. This tape will help provide protection against the elements by creating an air-locking barrier that will repel water and hot/cold air outside of your RV. This means the outside stays out, and your comfort stays inside.
Stop messing around with other tapes out there with no staying power. If you want the first tape you use to be the last tape you use, call one of our helpful customer service associates and order yours, today.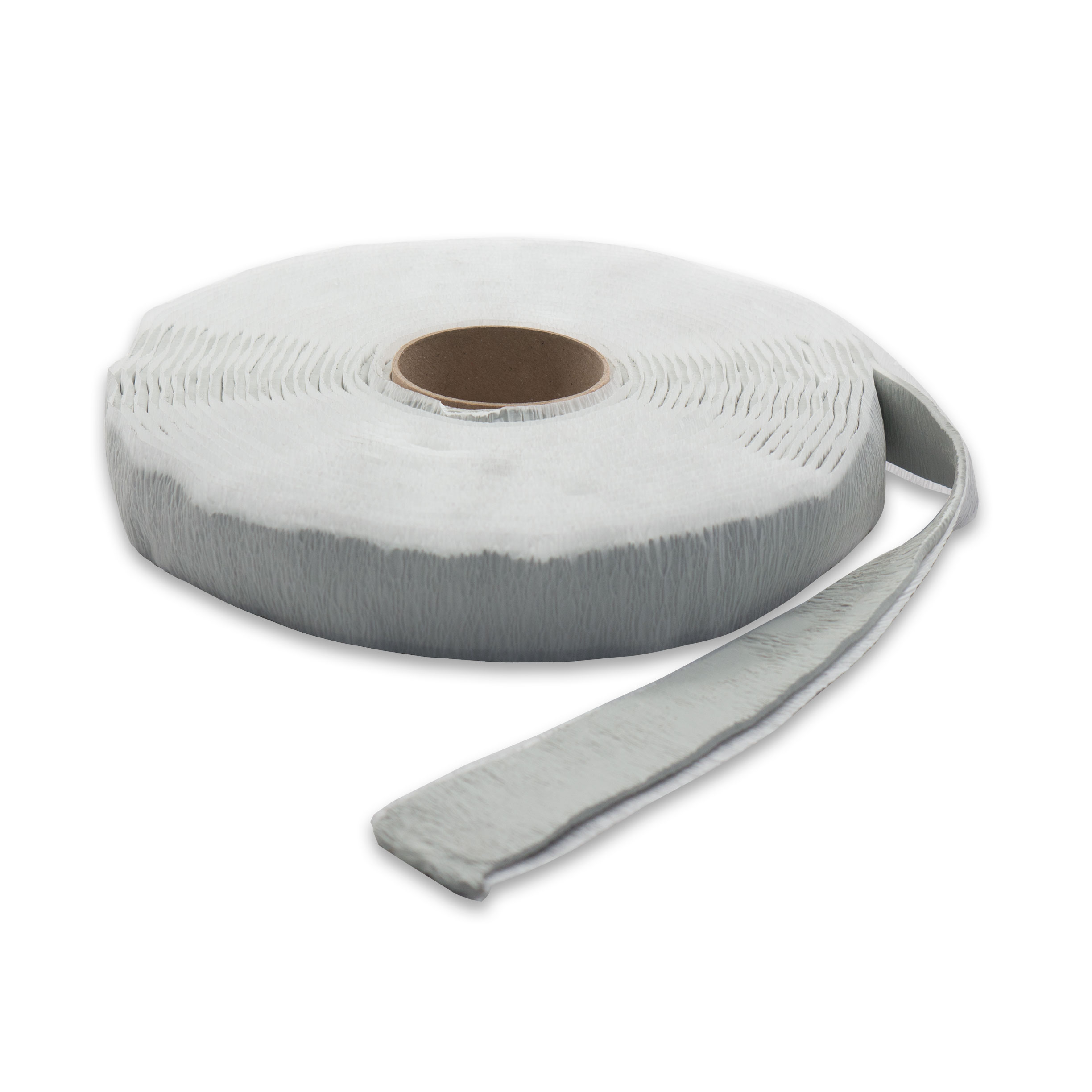 *For best results, refrigerate before use.
Specifications & Features:
1/8" thick x 1" wide x 30' long
Trimable
Non-hardening
Heat and sunlight resistant
Grows stronger as it ages
Works great around windows, baggage doors, entry doors, roof vents and more
*For best results refrigerate tape prior to application*
View All
Close