RV Baggage Door and Compartment Storage 36"w x 24"H
SKU:

RP-600S-3624B

FREE SHIPPING

100% GUARANTEE
Description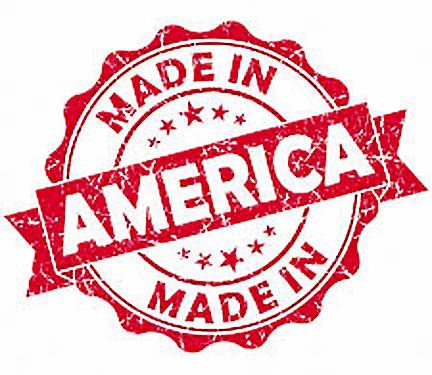 It's not an unknown fact that RVs have limited space. When you pack for your trip, you keep this in mind. When you're having people over, you're aware of this. And so often, you have to make sacrifices on what to bring and what you leave behind. But luckily, many RVs come with baggage compartments. These compartments are great for storing those things that you don't use every day or that you want out of the way of the living area. In order for them to work correctly, though, you need a good quality door to close them. If you've found yourself looking for that door, you've come to the right place.
Measuring 36" wide by 25" high, this baggage door is durable and made to last. It's also made to help your belongings last. With the optional baggage door seal, you have a waterproof seal ready to protect your belongings from the elements. The door also comes with a lock, helping give you security, knowing that your belongings are safe and sound against any unwelcome intruders. Keeping your things safe and sound outside of your living area gives you the benefit of more space in your RV, which means that you can move around more freely and have access to the appliances, cupboards, and other things easily without having to sacrifice your belongings. The clean appearance of the door makes it a great addition to your exterior and it doesn't take attention away from the patterns and designs.
If you're looking for a compartment door to protect your belongings and provide security, this baggage door may be just what you're looking for. Have any questions? Contact us online or call our friendly Customer Care team today!
Details:
Rough Opening: 35 7/8" W x 23 1/2" H
Outside Dimensions: 37 1/8" W x 25 1/8" H
Overall Depth: 2" (hinge not included)
Insert Depth: 1 7/8
Hinge Height: 3/4"
Trim Width: 3/4"
Core Thickness: 3/4"
Door Exterior: White Fiberglass
Hinge Location: top
Lock: 1 Keyed Lock
Use with CH751 Keys
No Strut
Made in America
Optional baggage door seal
Keeps water and moisture out of your baggage door
Performs well even in extreme high and low temperatures
Stable closed-cell sponge polymer
Weather and UV resistant
Electrically insulating
**When measuring, due to the manufacturing process, the baggage door cutout size will be smaller than the listed size. The height will be 1/2" smaller and the width will be 1/8" smaller. The overall size will be 1 1/8" bigger for both height and width**
View All
Close