RV Baggage Door and Compartment Storage 24"w x 24"H
SKU:

RP-600S-2424B

UPC:

193652013488

FREE SHIPPING

100% GUARANTEE
Description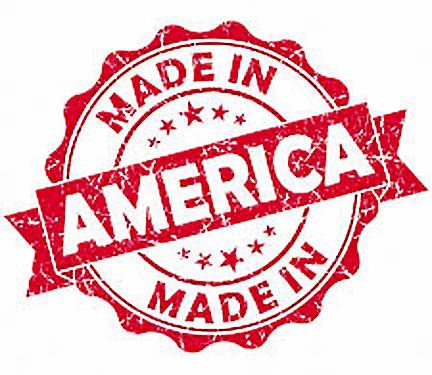 When it comes to RV living, there is a limited amount of space. From the bedding to the kitchen appliances to the clothes and recreation equipment, it can be a challenge to find a place to store everything. That's why baggage compartments are so great. They help you store your things up and out of the way, giving you more things to take with you with fewer of them in the main body of the RV. But what happens if you are creating the layout yourself or your door breaks? You come to the RV repair professionals at RecPro. We have our line of compartment doors ready to store your things and keep them safe. From big to small, we have it all.
This specific baggage door measures 24" wide by 24" high and is durable enough to go through the many storms weathered by RVs. Sleek and simple, it fits into any RV exterior design while not taking your eye away from the patterns and pictures already there. With the keyed lock, you have an extra layer of protection. Able to lock your belongings away for the night gives you that peace of mind you need to have a great time on vacation. Along with protecting against possible intruders, the optional baggage door seal helps to protect against the weather as well. Creating a waterproof seal, it keeps your possessions safe and dry. With the extra space provided by the storage compartment, you have to make fewer sacrifices with what you bring and don't have to trip over them when walking around in your cabin. With the extra space, you have more of a chance to walk around, relax, and play games, giving you the adventure you deserve.
Have any questions? Contact us online or call our friendly Customer Care team today!
Details:
Rough Opening: 23 7/8"W x 23 1/2"H
Outside Dimensions: 25 1/8"W x 25 1/8"H
Overall Depth: 2" (hinge not included)
Insert Depth: 1 7/8"
Hinge Height: 3/4"
Trim Width: 3/4"
Core Thickness: 3/4"
Exterior door: White fiberglass
Hinge location: Top
Latch: 1 keyed lock
No strut
Made in America
**When measuring, due to the manufacturing process, the baggage door cutout size will be smaller than the listed size. The height will be 1/2" smaller and the width will be 1/8" smaller. The overall size will be 1 1/8" bigger for both height and width**