RV Baggage Door and Compartment Storage 12"w x 12"H
SKU:

RP-600S-1212B

UPC:

606345305215

FREE SHIPPING

100% GUARANTEE
Description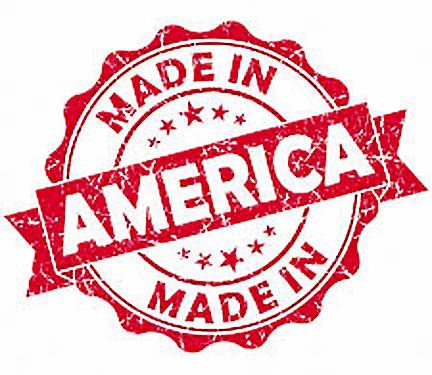 Will it be door number one, door number two, or door number three? No matter what prize is behind your doors, you probably want to keep it safe and dry. One of the most highly used accessories on your vehicle, regardless of shape, color, or size, is the compartment doors. This crucial component needs to be compatible, functional, and durable. At RecPro, we believe if it is a priority for you, then it is a priority for us. That is why we offer all of our high-quality products in a variety of sizes, shapes, and styles. Every leisure travel vehicle is different but all of our customers expect the same quality and durability.
This 12" x 12" door is extremely versatile. Install with the hinge on the left or turn 90° and put it on top if that will work better for your space. Besides the orientation, the white door and trim blends well with any exterior color scheme. The function of these little hatches is to keep your materials secure and dry. Seen as a decorative aspect, the rounded format of the corners promotes water-tight doors by keeping weather elements away from the seal. The keyed latch keeps the door tightly closed so it will not jiggle open when motoring. With an internal rubberized gasket for reinforcement, you can be sure your treasures or tanks will be safe from harm no matter where your travels take you.
Proper usage of materials will ensure a lightweight and long-lasting product. Made with this in mind, the aluminum frame is powder coated. Wielding a full 3/4" laminated core, hard fiberglass composite material for the exterior, and polypropylene plastic layer for the inside, the door itself stands up to the elements and continual use. Extend weather resistance further by adding the optional seal. This "D" bulb foam seal is a closed cell sponge, making it more compressible and less permeable to water creating a tight seal for your door installation.
Available in a variety of sizes, all of the doors from RecPro offer the same great functionality and durability. If you need a door (or two or three) to keep your possessions and accolades riding in first-class comfort, call our friendly customer service professionals today.
Details:
Rough Opening: 11 7/8"W x 11 1/2"H
Outside Dimensions: 13 1/8" W x 13 1/8"H
Overall Depth: 2" (hinge not included)
Insert Depth: 1 7/8"
Hinge Height: 3/4"
Trim Width: 3/4"
Door Dimensions: 11 1/8" W x 11 1/8" H
Core Thickness: 3/4"
Door Exterior: White Fiberglass
Hinge Location: Left
Lock: 1 Keyed Lock
Use with CH751 Keys
No Strut
Made in America
Optional baggage door seal
Keeps water and moisture out of your baggage door
Performs well even in extreme high and low temperatures
Stable closed-cell sponge polymer
Weather and UV resistant
Electrically insulating
**When measuring, due to the manufacturing process, the baggage door cutout size will be smaller than the listed size. The height will be 1/2" smaller and the width will be 1/8" smaller. The overall size will be 1 1/8" bigger for both height and width**