RecPro Metallic Bubble Multi Use RV Insulation
SKU:

RP-0204030-5

UPC:

193652001232

FREE SHIPPING

100% GUARANTEE
Description
Racing team vehicles see some of the toughest concentrated negative conditions on earth. They run tracks in all sorts of temperatures and circumstances, at hundreds of miles an hour, pushing their machines to the absolute limits of human engineering. Because of this, the materials they use have to be the best. One small failure out on the oval could mean instant, and possibly absolute, failure. So when you're looking for materials for your vehicle, especially your RV, you want the same level of quality and protection so your vehicle will last. Remember, if it's good enough for professional racing teams, it's good enough for you and the RV market.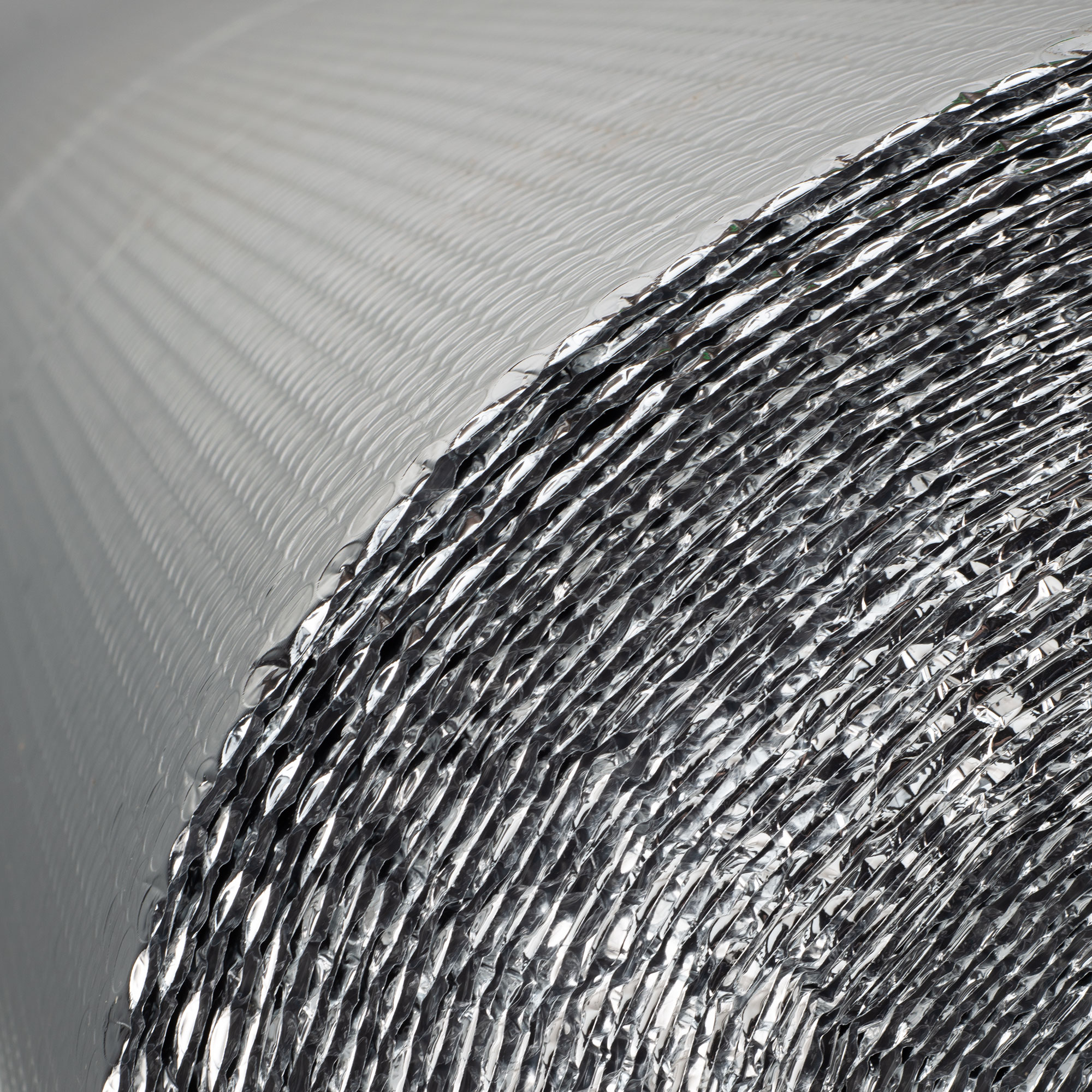 While one of the best uses for this barrier is in the undercarriage of your RV, as it will effectively mitigate vapors, heat, and especially sound, this insulation can be used in a multitude of other applications. Not just with RVs, but also boats, cars, trucks, tractors, and modular living spaces.
Some uses* for this cross-functional material are:
Insulating camping mat for your tent floor
RV Floor, Wall, and Ceiling Insulation
Air conditioning wrap
Cooler wrap
Underlayment for carpet
Duct Wrap
Ground insulator for above ground pools
Internal vent cover (draft protector)
Garage door insulation
And more...
This material is easy to manipulate for installation. It can accept a variety of adhesives on its surface for secure application. It can be cut, bent, twisted, wrapped, trimmed, packed, pushed, crimped, crumpled, creased, folded, and layered. If you can think of an installation for this material, it can flex to fit your needs.
This versatile material is available on our website, eCommerce sites, or call our helpful Customer Care Department and order yours today!
Details:
Available in 48" and 72" widths
Sold in increments: 5' to 40' and 125' Rolls
Flexible
3/16" Thickness
Lightweight
Blocks 97% radiant heat
Crush resistant
Polyethylene closed-cell reinforced core
Vapor barrier
Sound baffling (reduces road noise)
Easy to cut
Easy to install
Ships in convenient poly-bag
*These are customer recommendations that are not in any way supported or suggested as typical use by RecPro Corporate. Please consult manufacturer or an insulation expert before starting any application*