Pleated Folding RV Shower Doors White
SKU:

PFSD-3657W

UPC:

606345297459

Shipping:

Same Day Shipping if ordered by 11am est
Description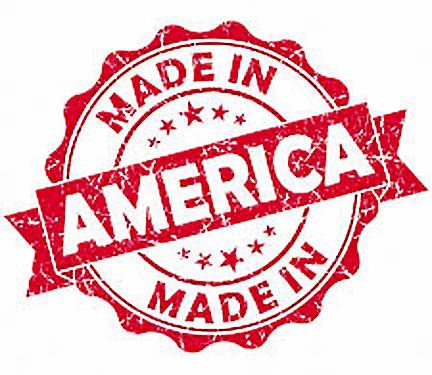 Pleated Folding RV Shower Doors White
*Please make sure to select size in drop down menu
These shower doors come with the complete frame; no hardware included. Instructions included.
In modern times, RVs are increasing in popularity for American road trips because they provide all the conveniences of your own home while you journey out on your adventure. Among these additional features, having a decent showering set up is essential to provide comfort and personal care when living at a campground or off the grid. You'll want to keep your bathing area dry and tidy. To accomplish this, a folding shower door is a must.
Many RV owners use curtains in their showering area, but this poses many issues. Shower curtains can become burdensome because after they get wet, they can cling to your body while you're showering, pressing cold water up against you and making your shower unpleasant. Shower curtains only offer modest protection against water being sprayed on the floor, leaving puddles for you to step in and causing mold to form on your bath mat if it is not regularly cleaned and dried. In addition, curtains can become discolored and be difficult to clean, especially if your RV doesn't have a washing machine. An easy resolution to these conflicts is using a sliding folding door instead of a curtain, for the best in convenience and aesthetic appeal.
Benefits of a Folding Shower Door
Prevents water from coming out of the showering area. This shower door boasts a pleated design so that it can help seal the showering area and prevent stray water streams from turning your bathroom into a swamp.
Easy to use. Simply slide the shower door and step in.
Sleek and neat design. Add some beauty to your showering area with these doors by eliminating messy curtains that can look cluttered. The white shower door can fit a wide range of décor.
Easy installation. The shower door's materials are lightweight and can be modified to fit any size model with a slight alteration if needed. The kit can be installed by one person.
Additional space. Removing your shower curtain will give you more room to maneuver even in small showers with no interference.
Child-friendly. Shower curtains can be an even bigger hassle when bathing children. Significantly reduce mess with a folding door.
The Irvine folding shower door comes in 12 different sizes and is perfect for upgrading those smaller RVs that have shower curtains, or you can use it to replace other folding doors. Smaller RVs often lack space for swing-out hard shower doors, so our folding doors are a perfect compromise. They can be left open to prevent mold growth. Hard doors also have a tendency to collect soap scum and can be frustrating to keep looking clean and attractive.
Installation. Putting in your Irving shower door is simple and fast. Once you determine what size door you need for your bathroom, some spaces may require the door to be trimmed. This is easily accomplished with a hacksaw or other suitable tool, then all you need to do is install the tracks and add some caulking inside and outside of the tracks. Once you are finished with your new hassle-free folding door you will not be disappointed.
View All
Close
2 Reviews
Write a Review
I don't know if it's the "best" since I've not seen others. But it is BEAUTIFUL, and installed perfectly. I wish I'd gotten rid of the old shower door years ago.

48" x 57" white pleated door

I replaced the original accordion type shower door in a 2006 5th wheel. It took longer to take out the original door out than to install this new pleated door. The bottom and the side rails have adhesive tape to keep in place. I reused a couple of screws in one side rail to firmly lock the rail and shower surround to the wall. Instruction recommends using silicone spray on the top track. I had silicone grease (same as dielectric grease)---makes the unit slide open and close much-much better. Before adding the silicone grease, I thought something may have been misaligned. Silicone grease or silicone spray is a must for this install.
View All
Close