Horse Trailer Feeder Windows Drop Down 20" x 20" - Radius Rounded Corner Design
SKU:

RP-45202001

UPC:

193652004516

FREE SHIPPING

100% GUARANTEE
Description
When you outfit your horse trailer, you want the very best for your animals. Your horses aren't just an investment. To you and many other owners they are a part of the family. If they are part of your family, then you want to treat them as such and give them every creature comfort. Proper ventilating and feeding windows for your trailer are a must.
Replacing your current trailer window with a strong, well-built unit isn't always as easy as 1-2-3. There are multiple variables to consider when making this decision. You're in luck, though. Whatever the dimensions and needs for your trailer and its accessories, our experienced team can help.
Our horse trailer drop-down feed windows are ideal replacements for the outdated units currently in your tow-behind. Unlike many difficult to handle windows, ours move very easily with an ergonomic handle and tab-latch. You can also add an optional pull handle for even easier access. Once open, the window reveals a hearty screen for better ventilation, or a passthrough so you can say "hi" to Trigger and Victor. Aluminum bars prevent your four-legged sweeties from puncturing the screen or pushing through the glass. Though protective, the bars easily drop so that you can feed or pet your equine passengers.
When considering any upgrades to your trailer, think first about the benefits of a trailer window from RecPro:
Exceptional Design: These well-built feeder windows feature a sleek rounded corner design that is both aesthetically pleasing and robust
Strong Drop-Down Aluminum Bars: These aluminum bars are added for optimal safety so that the window can be opened and your horse can enjoy the extra air flow while the trailer is in motion
Heavy-duty Hinges: The best quality hinges add even more strength to the unit
Easily Accessible Screen Door: The screen door is attached to the inside of the window. You can keep the window open with the screen and bars in place to keep your animals cool during travel and your trailer insect free
User Friendly Handle: The optional pull handle makes operating this window simple and quick. It is lightweight and located low enough so that it is easily accessible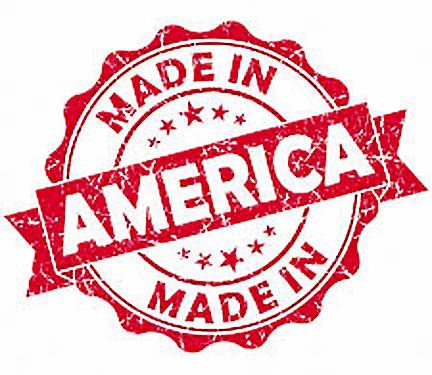 Installing New Feeder Windows:
Because of constant shifts in design, upgrades in technology, and manufacturers going in and out of business, there are a wide variety of openings that need customized windows. If you are using a RecPro window to replace your model, it is important to measure the opening in a specific way. Do not measure the "actual" length of the entire window, but the "rough opening" or "rough hole measurement", which is the open space without the window trim. For specifics, see our instructional video provided. As these projects are on the complicated side for the home DIY installer, a professional installation of all parts and accessories is recommended. If you have any questions, please call our helpful customer service department.
*Trim kit not available, this window is just for a replacement