Gas Strut 20" and 20lb, For RV, Automotive, and Agricultural Uses (2 Or 4 Packs)
SKU:

RP-20-20-2

UPC:

606345300593

Shipping:

Coronavirus Update Shipping might be delayed
Description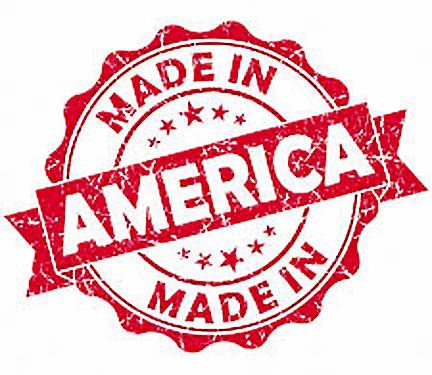 Have you ever had the back trunk door come crashing back down on you as you're unloading the groceries? I have. It's how I got the scar right below my eye. But we're not here to talk about me, we're here to talk about you and this gas strut. Now, if your door (whether to the trunk or not) looks like it might need a little help in opening or closing, it might be that the strut needs replaced. By replacing that strut, you can save yourself a headache, an armful of scattered potatoes, and a little line that reminds you of that fateful day. And here at RecPro, we've got plenty to choose from.
Introducing RecPro's new private label gas-strut sets. These struts (also called gas pressure springs, gas dampers, and gas pressure dampers), which are comparable to peer brands on the market, allow for 20 lbs. of force for each strut. Our heavy-duty gas struts are rigorously tested and built to meet and exceed the OEM specifications for cross-functional applications. Consult cross-reference guides to see if your application is suited for these struts.
These struts, while primarily for RV, automotive, and agricultural applications, are constructed to solve issues with hatches and doors closing and opening. They provide controlled and measured movement (definable closure and opening speeds) and integrated damping.
Our gas struts not only compete with the top brands in the industry in the realms of quality and durability but are exceedingly easy to install by yourself. If you have any questions about installation, consult an automotive professional.
So, it looks like the choice is pretty clear. You could leave your old strut alone or go for a low-quality model and possibly have a very weird afternoon of holding an ice pack up to your cheekbone while preparing chicken pot pie. Or, you could go for a high quality, durable strut like this one. The choice is yours.
Have any questions? Contact us online or call our friendly Customer Care team today!
Details:
Extended length: 20"
Compressed Length: 12"
Stroke length: 8"
Rod dia.: 6 mm
Body dia.: 18.5 mm
LBS.: 20
Does not contain mounting hardware
Made in America
*ATTENTION – We sell our struts primarily in sets as it is recommended by manufacturers that when replacing gas struts, you replace both struts (if applicable) at the same time. Replacing just one strut places undue wear and tear on the remaining strut and can lead to possible catastrophic failure in the future. Always make sure to adhere to safe work practices when installing replacement equipment on your vehicles outside*