Gas Strut 20" and 135lb, For RV, Automotive, and Agricultural Uses (2 Or 4 Pack)
SKU:

RP-135-20-2

UPC:

606345300661

Shipping:

Same Day Shipping if ordered by 11am est

FREE SHIPPING

100% GUARANTEE
Description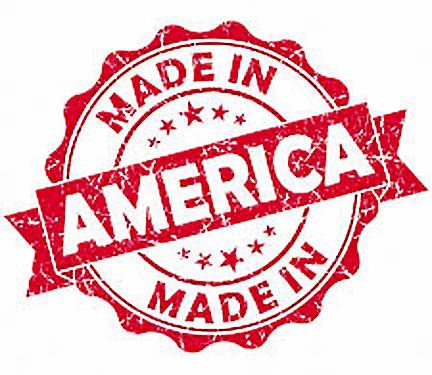 Picture this: you've just arrived at your son's soccer practice with your daughter sleeping soundly in the backseat. You go around to open your trunk and pull it up. While you're trying to wiggle that oddly-sized soccer bag out from underneath the two bags of camping equipment you still haven't unloaded from vacation, you hear your daughter start to cry. Your son is becoming impatient and someone's dog just decided that your car tire would be a great place to take a bathroom break. To top it all off, your trunk's gas strut is broken and the hood keeps falling back down. If only there was something that could help you out in this scenario. Well, let me introduce you to RecPro's new private label gas strut.
These struts (you could also call them gas pressure springs, gas dampeners, or gas pressure dampers) allow for 135 pounds of force per strut. Now that's a lot of force! Comparable to other brands of gas struts, these heavy-duty struts are built and tested to meet and exceed the OEM specifications for the cross-functional applications. To see if this strut is suited for your specific application, consult your vehicle's guide.
Primarily used for RV, automotive, and agricultural uses, they are meant to be used for hatches and door openings and closings, providing controlled and measured movement and integrated dampening.
Easy to install and competing with the best brands in the industry for quality and durability, these struts are exactly the solution you need.
Please consult an automotive professional if you have any questions about installation for your vehicle.
Details:
Extended length – 19.7"
Compressed Length – 11.8"
Stroke length – 8"
Rod dia. – 8 mm
Body dia. – 18.5 mm
LBS. – 135
Does not contain mounting hardware
Gas springs with plastic ball sockets
*ATTENTION– It's recommended by manufacturers that when replacing gas struts, you replace both struts (if applicable) at the same time. For this reason, we sell our struts primarily in sets of 2 or 4. Replacing just one strut places undue wear and tear on the remaining strut and can lead to possible catastrophic failure in the future. Always make sure to adhere to safe work practices when installing replacement equipment on your vehicles outside *
It's very important that you: Compare the gas spring that is currently on the vehicle and the replacement gas spring so that you are positive that they are the same. Compare the part numbers on the gas springs. If the gas springs do not match, then do not attempt to use the replacement gas spring. Each gas spring is specific to an application and vehicle. There is danger in using a gas spring that is not specifically made for an application. Damage can be done to the vehicle and/or bodily injury can result.
You must have another person to assist you so that the liftgate, hood, trunk and or lid (application) is held open as the gas spring is being replaced. If the application has 2 gas springs, one gas spring does not have enough output force to hold open the application. Therefore, to avoid injury and damage, a second person is required.
*Do not attempt to replace the gas spring, if you do not have someone to help you and/or you are not qualified to do so. *
To remove the existing gas spring: Have someone hold open the application. Using a small screwdriver with a flat blade, lift the retaining clip slightly on the top of the ball socket and then pull the gas spring off the ball stud (see sketch). Be sure to have another person hold the hood or trunk in the open position so that it will not fall and cause damage to the vehicle or individual. Repeat this step on the other end. Do not remove the clip from the socket; it could fly off and cause injury or damage. Just lift it enough so that the socket will come off the ball stud. Compare this gas spring to the replacement gas spring. Again: the part numbers must be the same!
The replacement gas spring can now be pushed on to the ball studs, with a slight hand force applied at the ball socket. Do not use any tools. Do not apply any tools (vise grips, tape, pliers, etc.) to the exposed black rod. Be sure to mount the gas spring in the same method as the original: do not switch ends in mounting. Mount the rod end first to the hood/ trunk; this allows the tube to be rotated into position for mounting to the vehicle frame if necessary. Once the replacement gas spring is mounted, do not remove except for replacement. Cycle the hood or trunk slowly to verify proper functioning.