Custom Square RV Baggage Door
SKU:

400S

UPC:

606345297312

Shipping:

Same Day Shipping if ordered by 2pm est

FREE SHIPPING

FREE RETURNS

100% GUARANTEE
Description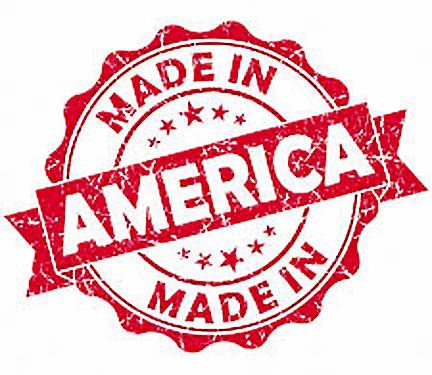 *Please Note: RV Baggage Doors are made custom by your preferences, please allow 3-4 weeks for custom manufacturing time.
*These doors are non-refundable and cannot be cancelled after order is placed. Please make sure you order the correct size.
*For measuring the baggage door, you will first remove the old baggage door and measure the rough opening of the hole
Baggage door has a 1 1/2" trim that will extend beyond the rough opening (insert)
1-1/2" Lip (trim that will lay on outside of door)
Overall Depth 1-3/4" (trim and lip included)
Wire Mesh Option and ATP (Diamond Plate) below: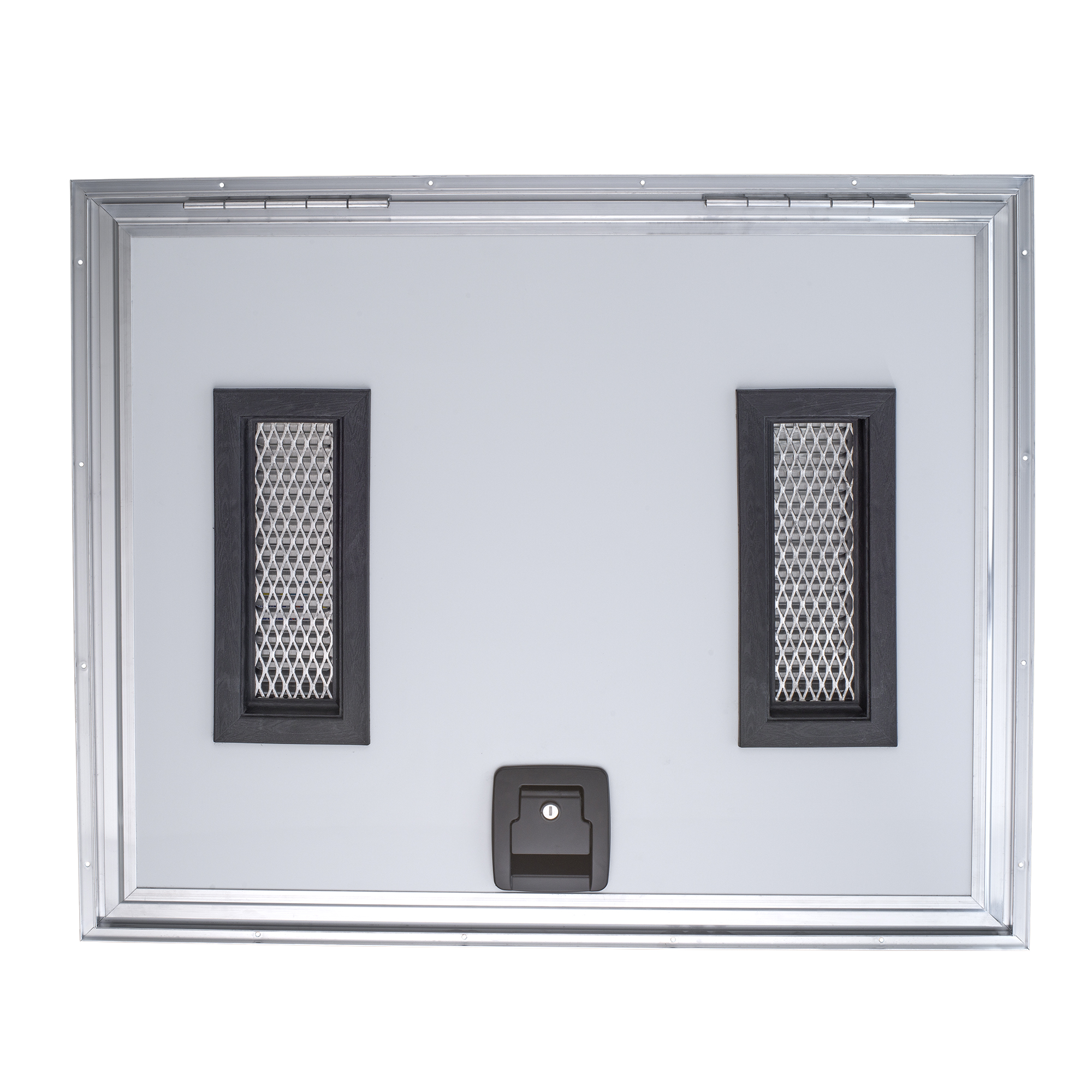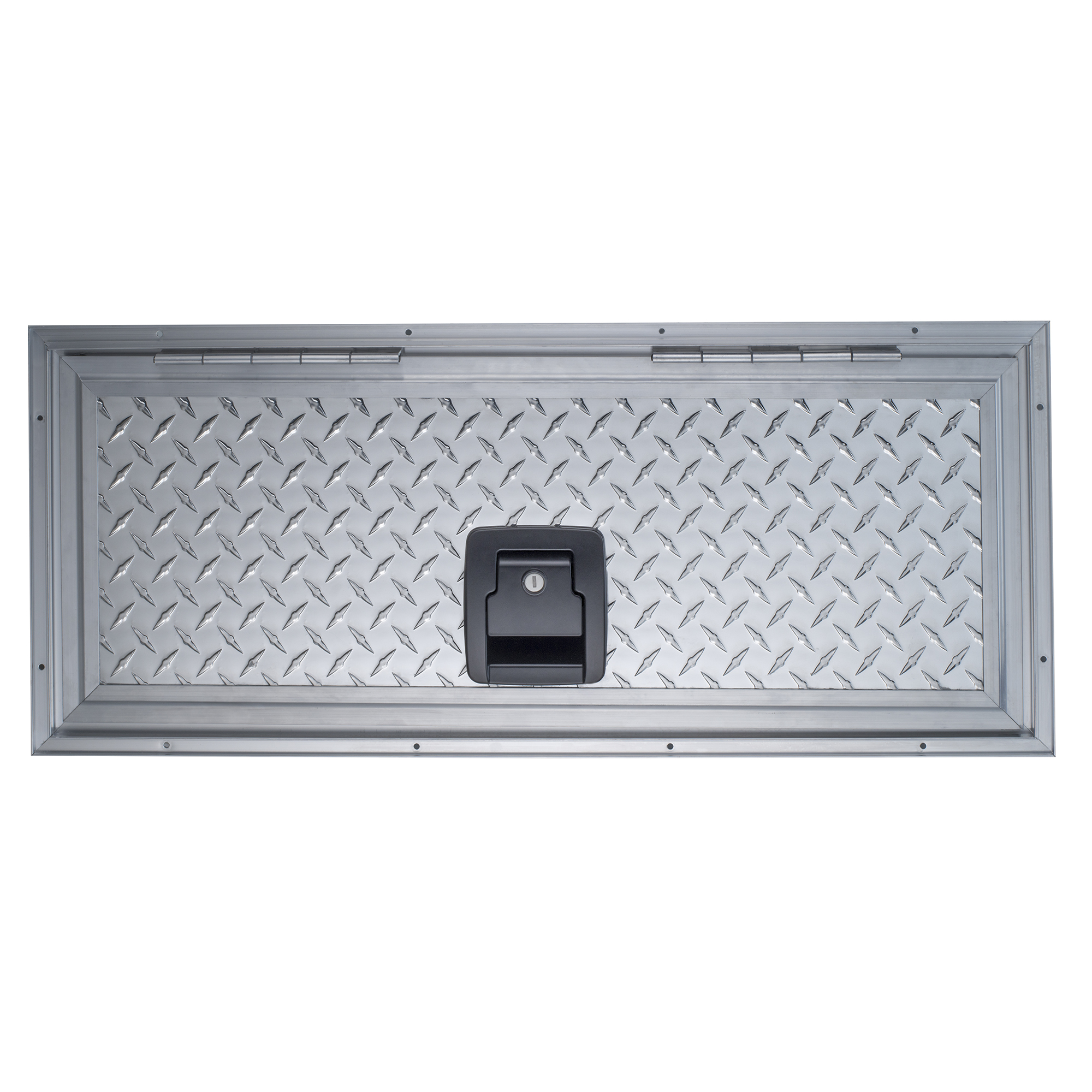 Our square RV baggage doors can be customized to your specifications. There's a variety of options that we have available to suit all kinds of customer needs. By knowing your options, we can be very specific to your preferences in order to ensure your satisfaction. The width of the square RV baggage door can range between 9" and 60" while the height can be from 9" to 50" depending on your specific requirements.
Some of the Other Features of the Square RV Baggage Doors Include:
Width range of 9 - 60 inches, and height of 9 - 50 inches
Keyed locks and thumb locks
Slam latch option
Square corners
Smooth finish (white, red, or anodized)
Durable construction, strong core and outer frame
Multiple spots for placing hinges
Can be built with or without a mesh
Option for adding struts
There are multiple options for where to place the hinges. You can either place them at the top, bottom, right-hand side or left-hand side of the RV baggage door. Each position has its own pros and cons and you will have to decide on which will best suit your needs. The square RV baggage door can be built with or without a wire mesh. Most are done without one, but if you prefer to have one on we can do that for an additional fee.
When it comes to the exterior color of your RV baggage door, you can choose to go with either the polar white aluminum or red. The bright anodized option is also a great choice but this will attract an add-on cost. For keeping your things secure, we offer a variety of lock options which include keyed locks, thumb latches, and slam latches. For enhanced door security you may opt for any combination of different lock options that would suit your needs. For example, you could go for a double keyed lock and a thumb latch.
In addition to that:
It's important to remember when measuring the width and height of your RV baggage door that you only measure the rough opening and not the outer lip cover as the door will be built to fill those dimensions. If you opt for struts on the baggage door you will be charged an extra fee. Struts may be a good idea on the larger sized doors in order to ensure added strength.
When you store your books, clothes, camping things or any other items behind this sturdily constructed RV door, you can rest assured that those items will stay put, safe and secure, though all those bumpy rides. Customizing your door with the options listed above helps you create the stylish look and feel that you desire for your RV as well as giving you ease of use and the functionality that you need.
View All
Close
5 Reviews
Write a Review
Very well constructed, made to exact measurements that I had ordered. Fit camper perfectly. Will order from again.

2002 Palamino Filly popup camper

Wanted to let you know how pleased I am with my new storage door that arrived today. The quality is awesome and the fit was spot on!! I had a mishap and left the original door unlocked and it opened while exiting the campground, thus damaging the door beyond repair. I didn't like that the hinges were on the bottom and the door dropped to open. Now I have the door that I wanted in the first place, swing open from the side. I own a 2002 Palamino Filly popup camper and couldn't be happier. Thanks for a top notch product, will save RecPro in my favorites and will call upon you for all my RV needs.

This review gets a 4 star for the first one which was not the exact measurements I required. It was well made and a beautiful door, just no the right size. Then this company, and the second door, get a 5 star rating for their customer service and quick replacement with the second door. These people actually know what "customer service" means. Chelsea was professional, courteous, understanding and very prompt in taking care of the mistake made by the company that actually makes the doors. I would highly recommend this company. Are their products better than others? I don't know this is my first order from them. That said, I would not hesitate to order from them again. I know if the product wasn't up to par, they would take care of me.

Quality heavy duty product that fit perfectly and looks fantastic. We will definitely shop here again. Thank You.

Custom Sized Square RV Baggage Door

I wish all RV baggage doors were manufactured this well. Dimensions were as ordered, outstanding craftsmanship!!
View All
Close