Custom Square RV Baggage Door
SKU:

2-307097

UPC:

606345297312

FREE SHIPPING

100% GUARANTEE
Description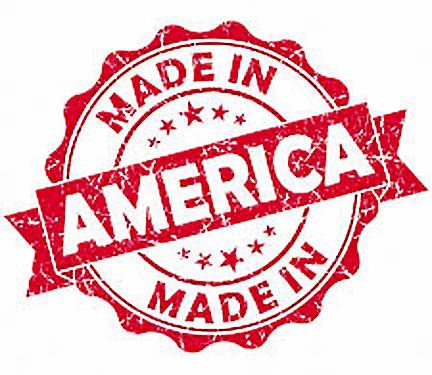 Custom Square RV Baggage Door
*Please Note: RV Baggage Doors are made custom by your preferences and are non-refundable
**When measuring, due to the manufacturing process, the baggage door cutout size will be smaller than the listed size. The height will be 1/4" smaller and the width will be 1/2" smaller.**
*These doors are non-refundable and cannot be canceled after the order is placed. Please make sure you order the correct size.
*For measuring the baggage door, you will first remove the old baggage door and measure the rough opening of the hole
Baggage door has a 1 1/2" trim that will extend beyond the rough opening (insert)
1-1/2" Lip (trim that will lay on outside of door)
Overall Depth 1-3/4" (trim and lip included)
Wire Mesh Option and ATP (Diamond Plate) below: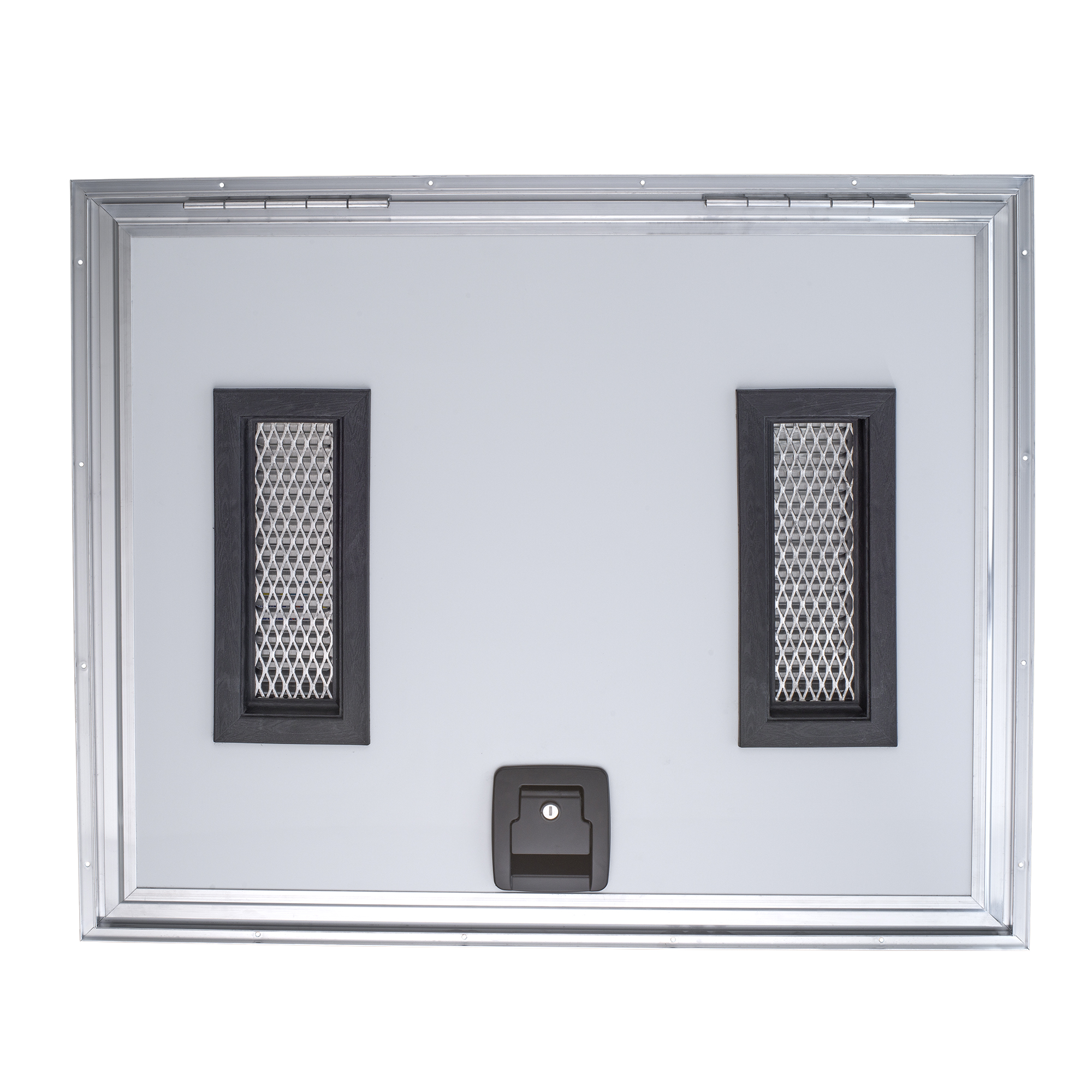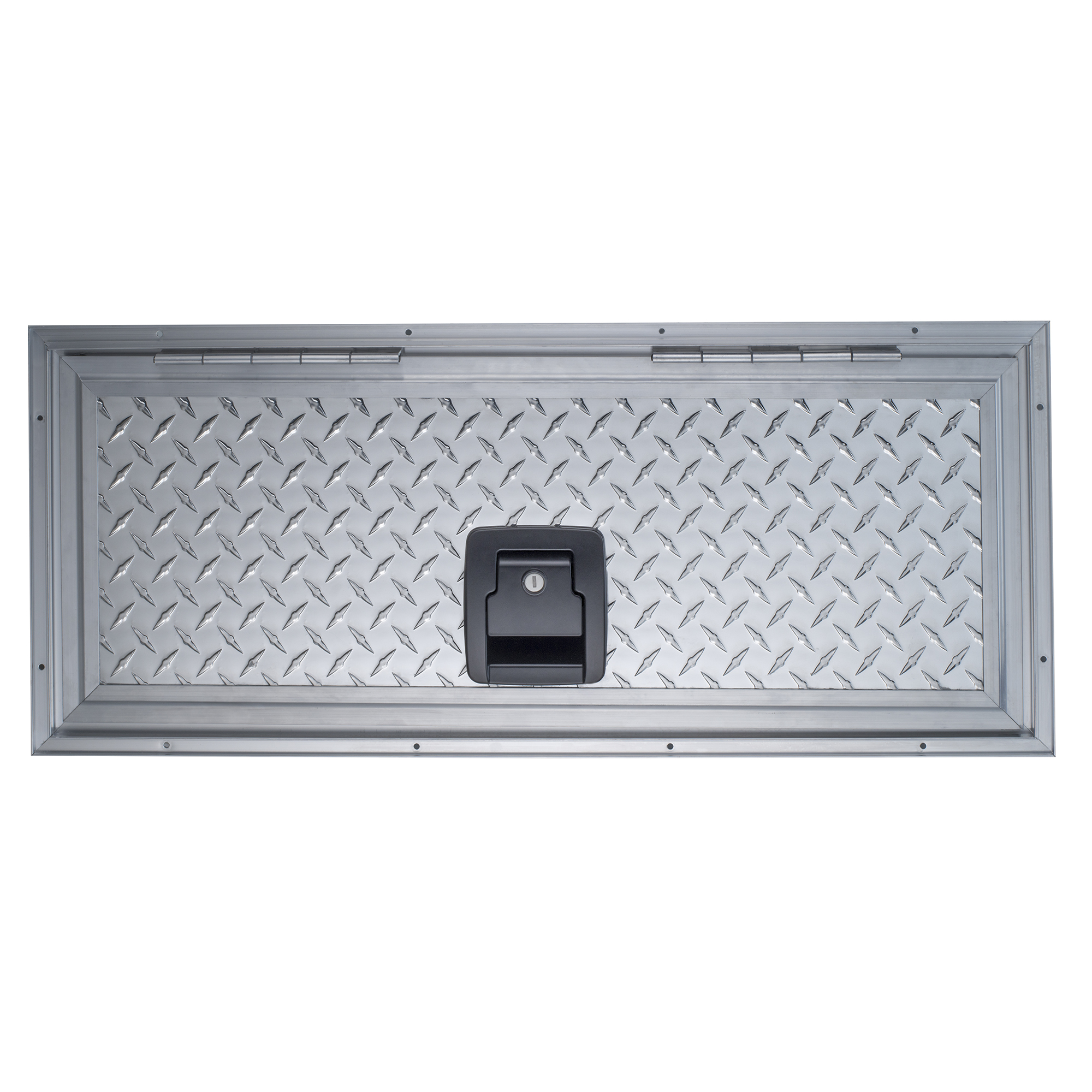 Our square RV baggage doors can be customized to your specifications. There's a variety of options that we have available to suit all kinds of customer needs. By knowing your options, we can be very specific to your preferences in order to ensure your satisfaction. The width of the square RV baggage door can range between 9" and 60" while the height can be from 9" to 50" depending on your specific requirements.
Some of the Other Features of the Square RV Baggage Doors Include:
Width range of 12 - 60 inches, and height of 10 - 50 inches
Keyed locks and thumb locks
Slam latch option
Square corners
Smooth finish (white, red, or anodized)
Durable construction, strong core and outer frame
Multiple spots for placing hinges
Can be built with or without a mesh
Option for adding struts
There are multiple options for where to place the hinges. You can either place them at the top, bottom, right-hand side, or left-hand side of the RV baggage door. Each position has its own pros and cons and you will have to decide on which will best suit your needs. The square RV baggage door can be built with or without a wire mesh. Most are done without one but if you prefer to have one on, we can do that for an additional fee.
When it comes to the exterior color of your RV baggage door, you can choose to go with either the polar white aluminum or red. The bright anodized option is also a great choice but this will attract an add-on cost. For keeping your things secure, we offer a variety of lock options which include keyed locks, thumb latches, and slam latches. For enhanced door security, you may opt for any combination of different lock options that would suit your needs. For example, you could go for a double keyed lock and a thumb latch.
In addition to that:
It's important to remember when measuring the width and height of your RV baggage door that you only measure the rough opening and not the outer lip cover as the door will be built to fill those dimensions. If you opt for struts on the baggage door you will be charged an extra fee. Struts may be a good idea on the larger sized doors in order to ensure added strength.
When you store your books, clothes, camping things, or any other items behind this sturdily constructed RV door, you can rest assured that those items will stay put, safe and secure through all those bumpy rides. Customizing your door with the options listed above helps you create the stylish look and feel that you desire for your RV as well as giving you ease of use and the functionality that you need.