Custom Rounded RV Baggage Door
SKU:

2-402422

UPC:

606345297329

FREE SHIPPING

100% GUARANTEE
Description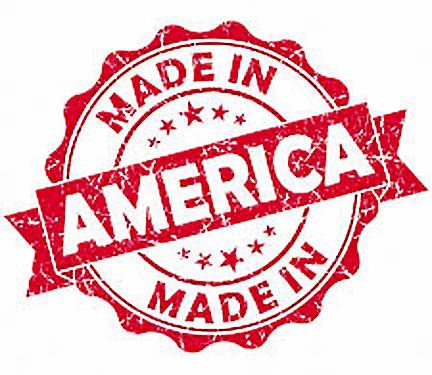 *Please Note: RV Baggage Doors are made custom by your preferences, please allow lead time for custom manufacturing.
*These doors are non-refundable and cannot be canceled after the order is placed. Please make sure you order the correct size.
**When measuring, due to the manufacturing process, the baggage door cutout size will be smaller than the listed size. The height will be 1/2" smaller and the width will be 1/8" smaller. The overall size will be 1 1/8" bigger for both height and width**
Whether you're just going away for the weekend or you're heading off on a much longer journey in your RV, you don't want to clutter up your interior and spoil the experience. When you have a secure and durable baggage door, you can store your items away without having to worry about them getting lost or incurring any damage. Once everything is in its rightful place, you can get back to enjoying your vacation.
3/4" Lip (trim that will lay on outside of door)
Insert Depth: 1.9"
Core Thickness: 0.86"
Overall Depth (trim and lip included): 2"
Space and Security All in One
This range of baggage doors is the ultimate in RV customization and the rounded corners are just the tip of the iceberg when it comes to top features that you'll really come to appreciate. Take into consideration all the various options available and choose the right one for your needs.
RVs come in all shapes and sizes so it only makes sense that these high-quality rounded doors can also be made in a wide range of configurations. These baggage doors are available in 48 different sizes, starting from 12" wide to 40" wide with varying heights.
These baggage doors are made using a 3/4" laminated core, fortified by a heavy C-channel interior trim and covered with polypropylene plastic.
The way your baggage door opens depends on several criteria, including the position of the baggage compartment itself. You'll already have an idea of which kind you need and you can take advantage of our Top or Side hinge location options. Hinge location will depend on the size selected.
Most RV exteriors are constructed from fiberglass, so you can take comfort knowing our baggage doors are made of the same material. Our baggage doors are available in White.
*For measuring the baggage door, you will first remove the old baggage door and measure the rough opening of the hole
Customized for your needs:
Width sizes up to 40"
Length sizes up to 30"
Hinge location
Exterior color and texture
1-Keyed Lock
Going on vacation is one of the most fun things to do in this life and what better way to do it than being in an RV. If you own one, you definitely have been to lots of trips, and if you're planning on getting one, then it's a good investment for you and your family. One of the main concerns of RV owners, though, is security and one way to make sure that your belongings are secure once you are outside of your RV is a good RV Baggage Door. If you don't have anything else to worry about and you know that your baggage is secure, you definitely will have a better time doing what you need to do on your trip.
The RV Baggage Doors that we offer are not only great for security but provides a lot of space as well. There are many things to enjoy with these baggage doors. Depending on your needs, our RV Baggage Doors have the features that you might be looking for.
RVs have different shapes and sizes and that is the reason why we have a ton of options for you to help customize what you need. From widths of 12" to 40" as well as heights of 10" all the way up to 30", we got you covered.
Other features you might be looking for is that the baggage doors are made by using a laminated core which is fortified using a C-channel trim then finally covered with a polypropylene plastic. So you can be assured that they are made out of pretty durable material. You can be guaranteed it won't easily be destroyed or damaged.
RV Baggage Doors these days are made of fiberglass, so if you feel more secure that way, then you can have peace of mind knowing that our baggage doors are made of the same material. Remember, the biggest concern we have is your security and with the number of RV Baggage Doors we are offering, rest assured you can pick out the right one for you.
Just check your options with us as soon as you can, let us know what your RV needs, how big it is, and etc. Everything you need for it is here and more.
*All customized products are not subject to refund once ordered.