Alpha 38 Gallon 55" x 24" x 7" Fresh Water Tank VR24557W
SKU:

RP-VR24557W

UPC:

193652023135

FREE SHIPPING

100% GUARANTEE
Description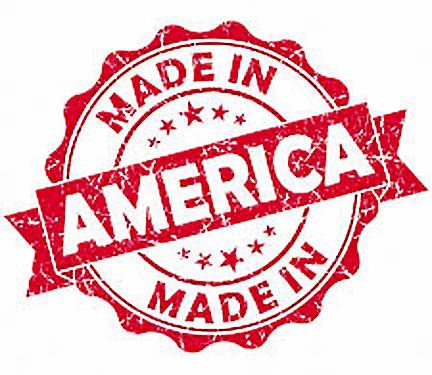 An 80's song lyric says, 'it's hip to be square'. If that's the space you're working with in your RV then yes, it's hip to be square. But if your tank space fits the typical profile afforded to most RVs, then it's hip to be rectangle. Just like this large-capacity 38-gallon Alpha tank available from your friends at RecPro.
When you need a custom water tank for your recreational vehicle that fits your specific space, we have a large line of tanks of all shapes and sizes available. The dimensions of this tank (55" x 24" x 7") keep the profile low and skinny. This is perfect for those who want to maximize the space utilization in their rig. If you've owned your RV for anything of time you know you want to keep the space, you use at a minimum to fit every amenity into your RV possible.
While you're getting ready to order your tank, don't forget to check out the accessories on our website. RecPro really is your one-stop-shop for everything you need to add to your RV's tank systems. You definitely don't want to get knee deep into your tank DIY project and find yourself without a crucial component. Especially one from another vendor that might take weeks to arrive. When you shop for tank accessories at RecPro, we have a large selection of pieces on the shelf and ready to ship.
When you've measured your space, made sure that you're ready to install, give our customer service department a call and we'll help you get the parts you need.
Details:
Dimensions – 55" L x 24" W x 7" H
Dimensions – (wall) 1/4" T
Capacity – 38-gallons
Color - Opaque
High-density plastic
Material: Polyethylene
Blank tank
Alpha manufactured tank
Custom tank with lead time
Non-adhesive surface
Accessories available on website
Fittings kit available
BPA free
NSF Certified
Made in USA
*Blank tank only - does not include intake or overflow port fittings. Fittings Kit is optional.*
Fittings Kit Includes:
(2) 1/2" grommets (requires 1 1/4" hole saw)
(2) 3/4" grommets (requires 1 1/4" hole saw)
(2) 1" grommets (requires 1 3/4" hole saw)
(2) 1 1/2" grommets (requires 2 1/2" hole saw)
(1) 2" grommets (requires 3" hole saw)
(6) water level sensors
Color: Natural white