Alpha 33 Gallon 55" x 22" x 7.5" Fresh Water Tank VR225575W
SKU:

RP-VR225575W

UPC:

193652023111

FREE SHIPPING

100% GUARANTEE
Description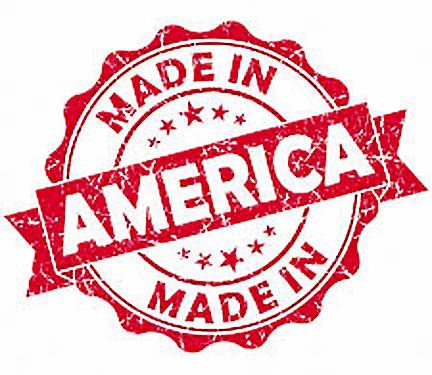 Water, water, everywhere and not a drop to drink. That's what you'll be saying to yourself if you buy a too-small tank for your RV, stick with the one installed from the factory, or purchase a substandard tank from a less reputable aftermarket dealer. With your friends at RecPro you won't have to worry about any of these problems because we are the premier tank provider in the aftermarket industry.
One of the tanks we make available to our customers is the 33-gallon fresh water tank from Alpha. These tanks are perfect for your recreational vehicle, small home, fifth wheel, concession trailer, toy hauler, or concession stand. They provide fresh, crisp, healthy, and clear potable water and can be used for gray water storage as well.
This custom tank is perfect for undermount in the frame (beneath the substrate) but because they are true blanks, they are excellent for installation anywhere you need water storage. While these tanks come with a lead time, they are worth the wait, so you have the ability to completely customize them to your needs.
For more information on these tanks and the wide selection of accessories available on our website, call one of our helpful customer care agents today.
Details:
Dimensions – 55" L x 22" W x 7 1/2" H
Dimensions – (wall) 1/4" T
Dimensions – (lip/ledge) 3" H
Capacity – 33-gallons
Color - Opaque
High-density plastic
Material: Polyethylene
Blank tank
Alpha manufactured tank
Custom tank with lead time
Non-adhesive surface
Accessories available on website
Fittings kit available
BPA free
NSF Certified

Made in USA
*Blank tank only - does not include intake or overflow port fittings. Fittings Kit is optional.*
Fittings Kit Includes:
(2) 1/2" grommets (requires 1 1/4" hole saw)
(2) 3/4" grommets (requires 1 1/4" hole saw)
(2) 1" grommets (requires 1 3/4" hole saw)
(2) 1 1/2" grommets (requires 2 1/2" hole saw)
(1) 2" grommets (requires 3" hole saw)
(6) water level sensors
Color: Natural white