Alpha 21 Gallon 24" x 17.50" x 12.50" Fresh Water Tank 739002
SKU:

RP-739002

UPC:

193652023043

FREE SHIPPING

100% GUARANTEE
Description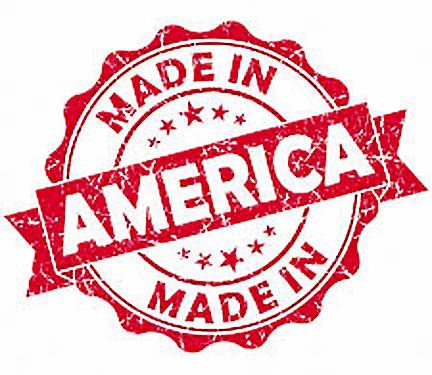 Out with the old and in with the new. That's what you should be thinking when it comes to your RV's water source. Whether you've just purchased your RV brand-new or you are looking to make upgrades, a new Alpha tank from RecPro is the best choice for your recreational vehicle.
The tanks from Alpha have a lot to offer for a low price point! For starters they have a low-adhesion property with their tank walls. This means whether you are using this 21-gallon tank for fresh or gray water, bacteria and particulates will have a hard time finding a home on the walls. Low porosity and high-density plastic help to keep these walls virtually detritus free during the life of your tank.
Alpha tanks are solid. This 21-gallon performer is built to last. The tank walls are a 1/4" of an inch thick. Many competitors' tanks only get to 1/8" If you've been on the road for any length of time you know that RVs of all kinds take a ton of abuse. Questionable infrastructure, navigating old campgrounds, boondocking all take their toll on everything inside of your RV. Don't you think a stronger tank with great structural integrity is a better way to go for your primary water source? At RecPro, we do. That's why we work with manufacturers like Alpha who offer top-tier items for the savvy RV buyer.
If you want to make a step toward a proper tank for your RV, then call our Customer Care Department today and speak with one of our knowledgeable associates.
Details:
Dimensions – 24" L x 17 1/2" W x 12 1/2" H
Dimensions – (wall) 1/4" T
Capacity – 21-gallons
BPA free
NSF certified
Non-adhesive walls
For use with potable and gray water
Lead time
Blank tank for complete customization
Fittings kit available at RecPro.com
Accessories available on the website
High-density plastic
Material: Polyethylene
Alpha manufactured tank

Made in USA
Fittings Kit Includes:
(2) 1/2" grommets (requires 1 1/4" hole saw)
(2) 3/4" grommets (requires 1 1/4" hole saw)
(2) 1" grommets (requires 1 3/4" hole saw)
(2) 1 1/2" grommets (requires 2 1/2" hole saw)
(1) 2" grommets (requires 3" hole saw)
(6) water level sensors
Color: Natural white
No Returns on Special orders