Alpha 20 Gallon 22.25" x 16.75" x 12.75" RV Fresh Water Tank VR172213W
SKU:

RP-VR172213W

UPC:

193652023029

FREE SHIPPING

100% GUARANTEE
Description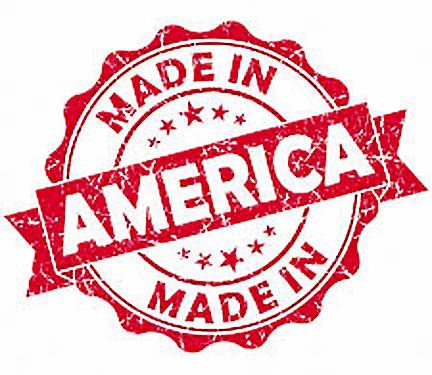 It's time. Whether you've just purchased your RV or have been nursing it along for twenty-years, it's time to upgrade one of the centrally most important pieces of equipment that you carry onboard. That piece that needs attention; your fresh water tank. Why should your replace it (especially if you've just purchased your RV):
1. Substandard factory tanks – Many times the equipment you get in your RV from the factory is mediocre. Mediocre at best. This isn't an unknown factor in the purchase of a recreational vehicle. Over many decades OEMs have been charged with cutting costs and making RVs lighter to save on gas costs. They do this by cutting spend on quality, labor, and product. This means the tank you get in your RV might not be a top of the line tank. When it comes to your fresh water source do you want to take that chance?
2. Improper installation – If you talk to any RV owner who has been in the lifestyle for any length of time, they can tell you that repairs are the name of the game. "Plan on spending as much time in the shop as you do on the road" is a popular saying. They will also tell you that water leaks are a major cause of trips to the shop. Why take the chance on leaks from poor installation? DIY with one of the best types of tanks on the market with the best accessories available!
3. Upgrade! – That's right. Any step up is an improvement to your RV. Upgrading to an Alpha tank, arguably one of the best manufactured tanks in the world, will give you peace of mind for years on the road to come.
As you can see there are many reasons to treat yourself to an Alpha tank like this one from RecPro.com. Make sure and get the best in gauges, sensors, and fittings while you're planning your upgrade installation.
Details:
Dimensions – 22 1/4" L x 16 3/4" W x 12 3/4" H
Dimensions – (wall) 1/4" T
Capacity – 20-gallons
BPA free
NSF certified
For use with potable or gray water
Blank tank
High-density plastic
Material: Polyethylene
Fittings kit available
Non-adhesive surface

Made in USA
*Blank tank only - does not include intake or overflow port fittings. Fittings Kit is optional.*
Fittings Kit Includes:
(2) 1/2" grommets (requires 1 1/4" hole saw)
(2) 3/4" grommets (requires 1 1/4" hole saw)
(2) 1" grommets (requires 1 3/4" hole saw)
(2) 1 1/2" grommets (requires 2 1/2" hole saw)
(1) 2" grommets (requires 3" hole saw)
(6) water level sensors
Color: Natural white