8' 6" Nickel Pattern RV Flooring Black
SKU:

85BLK

FREE SHIPPING

100% GUARANTEE
Description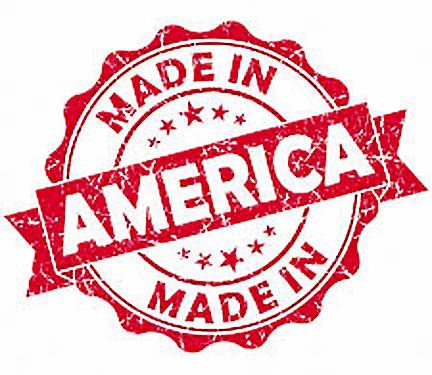 It can be tough to determine what the ideal flooring for your RV is. You should keep in mind that your RV can be subject to some pretty harsh treatment, especially if you are using it daily! When you are trying to find tough and durable flooring for your RV, toy-hauler, trailer, or garage, RecPro is where you will find it! Our nickel pattern flooring is ideal for your heavy-duty applications, especially those requiring an attractive no-slip surface. Our rugged rubber nickel coin flooring is incredibly versatile and can find use in far more than just RV floors. Our heavy-duty flooring can be used with steps, ramps, sills, and a broad range of other surfaces where you may need durable no-slip action.
Our coin patterned flooring is made using some of the toughest materials around for superior durability, helping it withstand day-in, day-out abuse. These qualities make our flooring perfect for the RV lifestyle, as it can withstand the harshness of constant use, vibration, and exposure to the elements. You may not realize it, but you drag in a bit of the outdoors with you every time you enter your rig, tracking in things like rough dirt, sharp sticks, jagged rocks, and more. Our coin patterned flooring can take that kind of abuse and ask for more! We use high-quality industrial rubber in our heavy-duty flooring to give it the strength and resilience you need. The industrial rubber material we use resists cold, heat, UV rays, and even most chemicals. Our black coin patterned flooring will be perfect for places that could run into oils, water, and other liquids.
Convenience is another plus that comes with coin/nickel flooring from RecPro. Not only is it easy to install, but continued maintenance is a breeze. Normal household cleaning products and cleaning tools (such as mops and flat mops) are perfect for maintaining your floor. Proper maintenance and the fact that our flooring is resistant to tearing, scratching, and punctures should keep your floor in top shape for the life of your recreational vehicle.
When it comes to outfitting your rig, garage, or industrial area with an attractive and highly-durable no-slip covering option, coin/nickel flooring from RecPro should be your first choice!
*Any modification outside of manufacturer's suggested use (including but not limited to adding or removing mounting hardware, seat belts, brackets, clamps, etc.) immediately voids all warranties and waives liability from the manufacturer and all their subsidiaries*
**PLEASE NOTE** All fiberglass/Filon/flooring/Superflex cuts are obtained from a master roll. This means the ends will have a rough edge and will be longer than the purchased cut length. This is done so the customer may cut the piece to exact specifications. Customer will make final cuts.
***This flooring is not suitable for animals or livestock.*
Details:
TPO Flooring
8' 6" Wide
Thickness: ~2.25 mm or 3/32"
Color: Black
The coin/nickel pattern is a non-skid surface
Resistant to sunlight, cold, heat and chemicals
Waterproof
Great for RVs, RV steps, trailers, toy-haulers, garages, and ramps
Easy to clean
Simple installation
Resistant to tearing, peeling, and scratching
Made in America
| | | |
| --- | --- | --- |
| Length | Square Feet(@ 8-1/2' width) | Amount of Glue(Buckets) |
| 10' | 85 | 1 |
| 15' | 127.5 | 2 |
| 20' | 170 | 2 |
| 25' | 212.5 | 3 |
| 30' | 255 | 3 |
View All
Close