8' 6" Diamond Pattern RV Flooring In Gray
SKU:

85GRY-DIM

UPC:

606345298777

FREE SHIPPING

100% GUARANTEE
Description
Several environments in the world take heavy abuse more often than most others. Factories, race tracks, farms, and fire stations are just a few examples of these harsh, heavy-duty environments. What common denominator binds these tough environments together? The answer is diamond plate flooring. If you were to visit a location such as the ones listed previously, you are almost certain to find diamond plate on the walls, floors, and more. There are a number of reasons for this, like the fact that it is a very attractive design pattern. But one of the biggest reasons why diamond plate is used so widely in heavy-duty areas is because this pattern offers some of the best gripping power compared to other patterns on the market today. Here at RecPro, we are proud to offer a flexible yet highly durable rubber diamond flooring pattern to our fantastic flooring line.
If you are searching high and low for flooring that would be ideal for your RV, toy-hauler, trailer, or garage, our diamond pattern flooring is worth taking a look at. This flooring is ideal for applications that need an appealing surface that offers excellent grip and no-slip properties. Our diamond pattern floor covering is versatile in its applications, allowing you to apply it to steps, ramps, sills, and much more for superb no-slip strong-grip functionality.
Our RecPro diamond plate-patterned flooring is constructed with heavy-duty rubber material and is designed to withstand harsh use day-in and day-out, making it perfect for use in your RV adventures and life. The roads traveled when pursuing the RV lifestyle are not always easy and can end up being quite harsh on your rig thanks to constant use, vibration, and exposure to harsh indoor or outdoor elements. You bring in bits of those harsh outdoor elements alongside you anytime you enter or exit your rig! Our rugged rubber diamond pattern flooring is able to withstand harsh punishment like that due to the high-quality industrial rubber it is made from. This industrial rubber material is resistant to cold, heat, UV rays, and most chemicals. This resistance to a wide array of elements and more makes this flooring perfect for areas that could be exposed to oils, water, and other liquids.
If you want to slip-proof your garage, RV, workshop, or any other area, then you will love our durable rubber diamond pattern flooring. You can use our website to get some of this wonderful, heavy-duty gray flooring for your rig! Alternatively, you can speak with one of our friendly Customer Care representatives, who will also be happy to answer any questions you may have.
Details:
TPO Flooring
8' 6" Wide
1/8" Thick
Easy clean surface
The coin/nickel pattern is a non-skid surface
Resistant to sunlight, cold, heat and chemicals
Waterproof
Great for RVs, RV steps, trailers, toy-haulers, garages and ramps
Easy to clean
Simple installation
Resistant to tearing, peeling, and scratching
Made in America
| | | |
| --- | --- | --- |
| Length | Square Feet(@ 8-1/2' width) | Amount of Glue(Buckets) |
| 10' | 85 | 1 |
| 15' | 127.5 | 2 |
| 20' | 170 | 2 |
| 25' | 212.5 | 3 |
| 30' | 255 | 3 |
| 35' | 297.5 | 3 |
| 40' | 340 | 4 |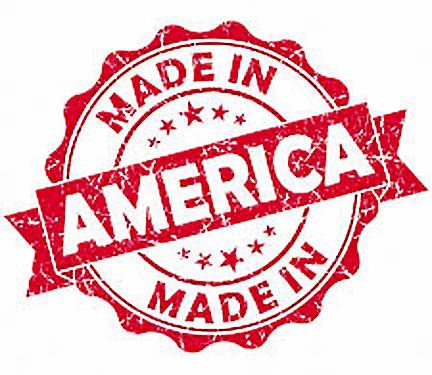 *Any modification outside of manufacturer's suggested use (including but not limited to adding or removing mounting hardware, seat belts, brackets, clamps, etc.) immediately voids all warranties and waives liability from the manufacturer and all their subsidiaries*
**PLEASE NOTE** All fiberglass/Filon/flooring/Superflex cuts are obtained from a master roll. This means the ends will have a rough edge and will be longer than the purchased cut length. This is done so the customer may cut the piece to exact specifications. Customer will make final cuts.