8' 6" Diamond Pattern RV Flooring In Black
SKU:

85BLK-DIM

FREE SHIPPING

100% GUARANTEE
Description
Factories, race tracks, farms, fire stations… these are some of the toughest environments in the world. What is the common thread that ties all of these together? Diamond plate. Everywhere you look if you visit one of these types of locations you'll find diamond plate on walls, floors, step boards, and heavy-duty storage boxes. It's not only attractive but it's one of the best grip patterns available on the market today as well. That's why we here at RecPro added a flexible but durable rubber diamond plate flooring choice to our flooring line.
When you're looking for the ideal flooring for your RV, toy-hauler, trailer, garage, or any application that requires an attractive no-slip surface, diamond flooring from RecPro can't be beat. This covering is cross-functional and can be applied to steps, ramps, sills, and any other surface where you need the RecPro satis-traction guarantee.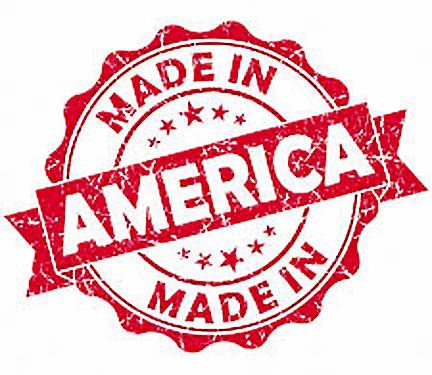 Our rubber diamond plate-patterned flooring is designed to last day-in and day-out, which is perfect for those living the RV lifestyle. The road can be rough on your rig with the constant use, vibration, and exposure to the elements. Every time you get in and out of your recreational vehicle, you're bringing those outside elements in with you. Our flooring can take that kind of punishment because it's made from high-quality industrial rubber that is resistant to cold, heat, UV rays, and most chemicals. This makes it perfect for use in settings where it could encounter oils, water, and other liquids.
This flooring has the right grip to stop your slip wherever you put it in your recreational vehicle. When it comes to outfitting your rig, garage, or industrial area with an attractive and highly-durable no-slip covering option, diamond plate patterned rubber flooring from RecPro should be your first choice!
*Any modification outside of manufacturer's suggested use (including but not limited to adding or removing mounting hardware, seat belts, brackets, clamps, etc.) immediately voids all warranties and waives liability from the manufacturer and all their subsidiaries*
**PLEASE NOTE** All fiberglass/Filon/flooring/Superflex cuts are obtained from a master roll. This means the ends will have a rough edge and will be longer than the purchased cut length. This is done so the customer may cut the piece to exact specifications. Customer will make final cuts.
Details:
TPO Flooring
8' 6" Wide
1/8" Thick
Easy clean surface
The coin/nickel pattern is a non-skid surface
Resistant to sunlight, cold, heat and chemicals
Waterproof
Great for RVs, RV steps, trailers, toy-haulers, garages and ramps
Easy to clean
Simple installation
Resistant to tearing, peeling, and scratching
Made in America
| | | |
| --- | --- | --- |
| Length | Square Feet(@ 8-1/2' width) | Amount of Glue(Buckets) |
| 10' | 85 | 1 |
| 15' | 127.5 | 2 |
| 20' | 170 | 2 |
| 25' | 212.5 | 3 |
| 30' | 255 | 3 |
| 35' | 297.5 | 3 |
| 40' | 340 | 4 |
View All
Close