6 Gallon RV Fresh Water 14" x 14" x 8" Elkhart Plastics
SKU:

RP-280W

FREE SHIPPING

100% GUARANTEE
Description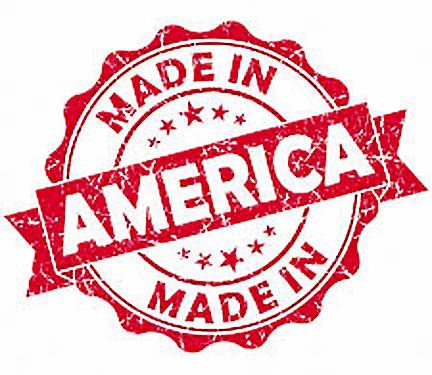 RVs are complicated and sometimes expensive to maintain vehicles. Most owners know this to be true. At RecPro, we work very hard to make sure that we not only bring you the best prices in the industry, but also the best service and highest quality for your money. When it comes to our tanks, we provide exceptional value and quality. Whether tall and long or compact and small, our tanks are what you need to upgrade or replace your current potable water containing source.
This 6-gallon tank is a quality fresh water containment source for your compact space, and it is available from RecPro. This tank is manufactured and tested with the strictest of safety standards as all tanks that come from the EPI Facilities. EPI is one of the best manufacturers of fresh, grey, and black water tanks in the world. That's why every water tank we offer is free of inclusions, guaranteed, BPA free, and NSF certified. This means if you have a food truck, the tanks are constructed and tested to fit state and federal regulations and if used in your RV, you have a sturdy and safe source for your potable water.
Like we said, RVs are complicated and no two are made alike. That's why these custom tanks come as true blanks. That means that you can make these tanks fit your RV-s plumbing profile. With the line of accessories from RecPro, there's no RV that we can't help you match. Check out our gauges, sensors, and fittings kits available on our website! If you have any questions about our tanks or lead times on custom items, don't hesitate to call our customer care department today.
Details:
Dimensions: 14" L x 14" W x 8" H
Dimensions (wall): ¼" T
Capacity: 6 gallon
Works for fresh and grey water applications
Rotationally molded
Made with high-density plastic
Material: Polyethylene
Non-adhesive surface to prevent "tank cake"
BPA certified
Manufactured by Elkhart Plastics Inc.
Custom tank requires lead time
Water tank (fittings kits available on the site)
Compatible with KIB gauges and miracle sensor
Made in USA
*Blank tank only - does not include intake or overflow port fittings. Fittings Kit is optional.*
Fittings Kit Includes:
(2) 1/2" grommets (requires 1 1/4" hole saw)
(2) 3/4" grommets (requires 1 1/4" hole saw)
(2) 1" grommets (requires 1 3/4" hole saw)
(1) 1 1/2" grommets (requires 2 1/2" hole saw)
(1) 2" grommets (requires 3" hole saw)
(6) water level sensors
Color: Natural white
No Returns on Special orders
View All
Close