50 Gallon RV Holding Tank 84" x 25" x 8" Elkhart Plastics EPI 0140H
SKU:

RP-0140H

FREE SHIPPING

100% GUARANTEE
Description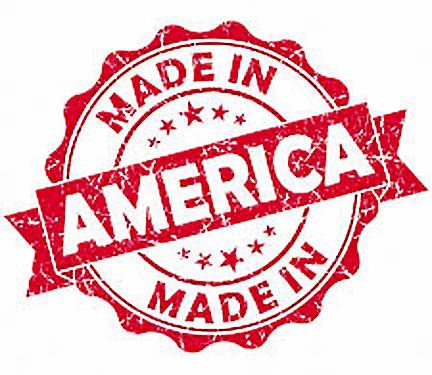 When you're searching for the right part for your RV, whether it is a replacement or an upgrade, you want to make sure you're installing quality items. This includes everything in your RV, especially holding tanks. While there isn't a broad market for holding tanks for RVs, fifth-wheels, travel trailers, and other living quarters, you'll still want to buy the top-tier tanks available in the industry. RecPro has what you need because we have partnered with one of the foremost tank manufacturers in the world, Elkhart Plastics, Inc. EPI is one of the most sought-after suppliers of holding, fresh water, and grey water tanks to OEMs in the RV industry because of their processes, and adherence to quality standards. One of their most popular tank sizes is the 50-gallon holding tank.
The 50-gallon custom black water container, the 0140H, is a low-profile, "J" shaped tank with a right-facing drainage port, that comes as a blank so that you can customize it your exact specifications. All recreational vehicles are created differently so you will need the flexibility that our EPI tank offers, to fabricate your set-up. Fortunately, we offer a compatible holding tank installation kit to help you with this process. This kit includes:
Three 1 1/2" grommets
One 3" Grommet
Three 1 1/2" barbed coupler
One 3" barbed coupler
Six Mini-Probe Tank Inserts (sensors)
This kit has been constructed to fit most standard applications, even given the diversity of RVs, in the current market, and with older models. You really can have it "your way" when you order from RecPro.
This 50-gallon tank is constructed with high-grade plastic media so the structural walls will be complete and sturdy, due to their cellular cohesion resulting from the EPI's manufacturing process. You won't find this same quality and construction with competitor's tanks that use lesser quality materials. EPI's tanks are also roto-molded. This process is one of the topmost in the industry for removing impurities and inclusions from the walls of the tanks. That means you have virtually no stress points in the material where there can be failures over the life of the container.
This tank, while a standard model, is uncommonly strong and durable when coming from Elkhart Plastics. By ordering this high-capacity model through RecPro, you'll be adding security and quality to your RV.
Details:
50-gallon capacity
Dimensions – 84" L
Dimensions – 25" W
Dimensions – 8" D
Wall Thickness: 0.180"
Gravity-fed taper for easy drainage
Blackwater specific
Equipped with a clamp on port
Elkhart Plastics Inc manufactured container
Compatible with RecPro Holding Tank Installation Kit
Roto-molded
Lightweight
Durable construction
Material: Polyethylene

Made in USA
*Blank tank only - does not include intake or overflow port fittings. Fittings Kit is optional.*
Optional Fittings Kit Includes:
Three 1 1/2" grommets (requires 2 1/2" hole size)
One 3" Grommet (requires 4" hole size)
Three 1 1/2" ABS barbed coupler
One 3" ABS barbed coupler
Six Mini-Probe Tank Inserts (sensors)
ATTENTION: THE PLUG IN THE TOP OF THE TANK IS FROM THE MANUFACTURING PROCESS. THE TANK IS PLUGGED, AND SEALED POST-PROCESS AND THIS HOLE SERVES NO PURPOSE FOR INSTALLATION IN YOUR RV, FIFTH-WHEEL, TRAILER, OR LIVING SPACE
View All
Close