50 Gallon RV Holding Tank 53" x 27" x 10 1/2" Elkhart Plastics EPI 4418
SKU:

RP-4418

UPC:

193652006459

FREE SHIPPING

100% GUARANTEE
Description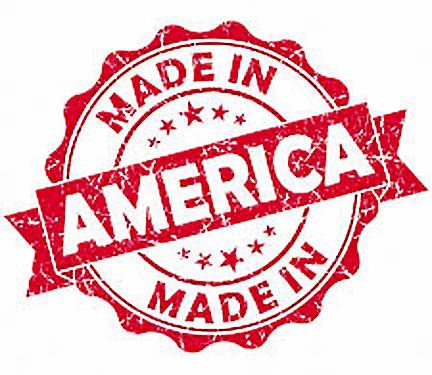 RecPro has a new EPI tank for sale that has a generous capacity of 50-gallons…or does it? What would you say if we were able to add two more gallons of capacity to the 50-gallon tank, without increasing the cost? In a world where everyone else is offering less for more (think of potato chips), it's hard to find a more significant value for your dollar. Well, we here at RecPro believe that not only do you, our customers, deserve the best quality, but you also deserve the most value for your buck. That's why we're packing more capacity into this tank model, so you get more than you asked for!
This holding tank, while classified as a 50-gallon capacity tank, is mold-crafted to hold two more gallons of black water than other models in this class. The reason for the extra capacity is the rotational mold body was designed to create a tank that is specially engineered so it will still fit the area of a 50-gallon tank well but allows for higher capacity. More holding for your wastewater, same area, and a low price. This tank is tops!
Capacity isn't the only reason to get your hands on this generously-sized black water container. The manufacturer of this tank is Elkhart Plastics, Inc. EPI is one of the primary suppliers of fresh (potable), grey, and black water tanks to the RV manufactured housing and trailer industries. OEMs (original equipment manufacturers) use EPI as the leading provider of tanks across their product lines. Whether a class "A" mega rig or fifth-wheel trailer, these tanks are placed in the majority of recreational vehicles on the market, today. Why would you want less than what the original equipment manufacturers are using? If your tank has worn out after many years, or you want to upgrade to the industry best standard, then an EPI tank is the only choice for your recreational vehicle.
Elkhart Plastics tanks are industry leading because they use front-of-industry processes to manufacture their tanks. While they use traditional techniques to craft their containers such as blow-molding and poured molding, the primary molding application they use is rotational molding. This process takes a high-density plastic media and heats it to the point of malleability; then it is spun rapidly until it coats the internal body of the mold chamber. The high speeds cause a centrifugal force that pulls the impurities (commonly found in competitor's containers) out of the walls of the tanks. This means that 99% of the problems such as delaminations, inclusions, and air pockets don't exist with EPI tanks.
This tank also comes as a blank (except for the expulsion port.) That means that if it is tailored to fit your RVs holding tank well, then you can customize the container to suit your needs. The easiest way to accomplish matching your system profile is to buy the full fittings kit from RecPro. We have multiple connectors that can fit, universally, most lavatory products and piping on the market.
This tank is a top-tier performer in the market and has the quality to spare. Upgrade your tank, and add peace of mind to your travels, with this favorite 50-gallon EPI tank today!
Details:
Capacity: 50*- gallons
Dimensions: 53" L
Dimensions: 27" W
Dimensions: 10 1/2" D
Wall Thickness: 0.180"
Black water specific
High-density plastic
Material: Polyethylene
Color: black
Elkhart Plastics, Inc manufactured
Virtually free of inclusions and impurities

Made in America
*52 gallon actual capacity*
Optional Fittings Kit Includes:
Three 1 1/2" grommets (requires 2 1/2" hole size)
One 3" Grommet (requires 4" hole size)
Three 1 1/2" ABS barbed coupler
One 3" ABS barbed coupler
Six Mini-Probe Tank Inserts (sensors)