40 Gallon Black Waste Water RV Holding Tank Right Side Drain 63" x 25" x 9 1/8"
SKU:

RP-24637HR

UPC:

193652004721

FREE SHIPPING

100% GUARANTEE
Description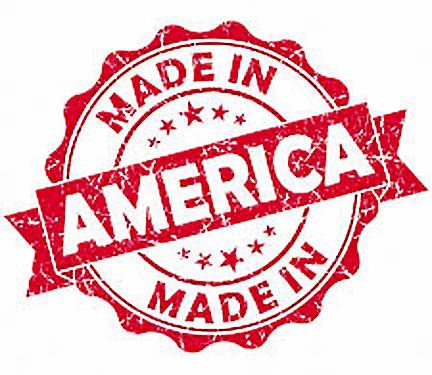 We know holding tanks aren't the most glamorous item in your rig, but the importance of a quality holding tank cannot be overstated. A leaky black water tank is unpleasant, but it can also be hazardous to your health and potentially costly for your RV if contaminated waste water is not disposed of properly when you are out on the road.

"Holding tank" is only one of the many designations for the sewage storage receptacle found in vehicles equipped with toilets. You may hear this tank referred to by a variety of names, which include:


Black Water Tank
Holding Tank
Waste Water Tank
Sewage Tank
Black Tank

We have some of the best tanks in the industry here at RecPro. We offer an entire line of tanks that will cover all of your black water needs. High-quality construction and innovative engineering set our holding tanks apart from the rest in terms of durability and longevity. Most holding tanks on the market are formed using either rotational molding or thermoforming, but RecPro tanks are blow-molded with HDPE. HDPE blow-molding produces a final product with uniform thickness and increased strength as compared to the other methods. Built to standards specified by the CSA (Canadian Standards Association) and IAPMO (International Association of Plumbing and Mechanical Officials), you can rest assured our tanks are built to last.

This 40 Gallon tank features a large holding capacity and is specifically designed for RVs which require right side-mounted coupling for drainage port access. RVs vary greatly when it comes to requirements for coupling positions, so it is essential to order the correct parts for your rig. Tanks may be front, rear, or side-mounted.

Buy the best, from the best. Do that, and you won't have to worry about your black water for a long time. Easily place your order online, or call our friendly Customer Care team to order yours today!
Details:
ALL MEASUREMENTS ARE NOMINAL. ACTUAL MEASUREMENTS ON SCHEMATIC BELOW.
Capacity: 40 Gallon
Dimensions: 25" W x 63" L x 9" H (overall nominal measurements)
Blow-molded
Coupling (port): 3 1/2" ID (inner diameter) and 4" OD (outer diameter)
Wall dimensions (throughout): 1/4"
Dimensions - Front (tapered end): 5 7/8" H
Dimensions - Front (tapered end) Lip: 3" H *
Dimensions - Back - Overall: 9 1/8" H
Dimensions - Back (base to top): 7 1/4" H
Dimensions - Back (base to lip): 4 1/2" H
Dimensions - Distance from base wall to center of port: 12"
Material: Polyethylene

Made in USA
*Blank tank only - does not include intake or overflow port fittings. Fittings Kit is optional.*
Optional Fittings Kit Includes:
Three 1 1/2" grommets (requires 2 1/2" hole size)
One 3" Grommet (requires 4" hole size)
Three 1 1/2" ABS barbed coupler
One 3" ABS barbed coupler
Six Mini-Probe Tank Inserts (sensors)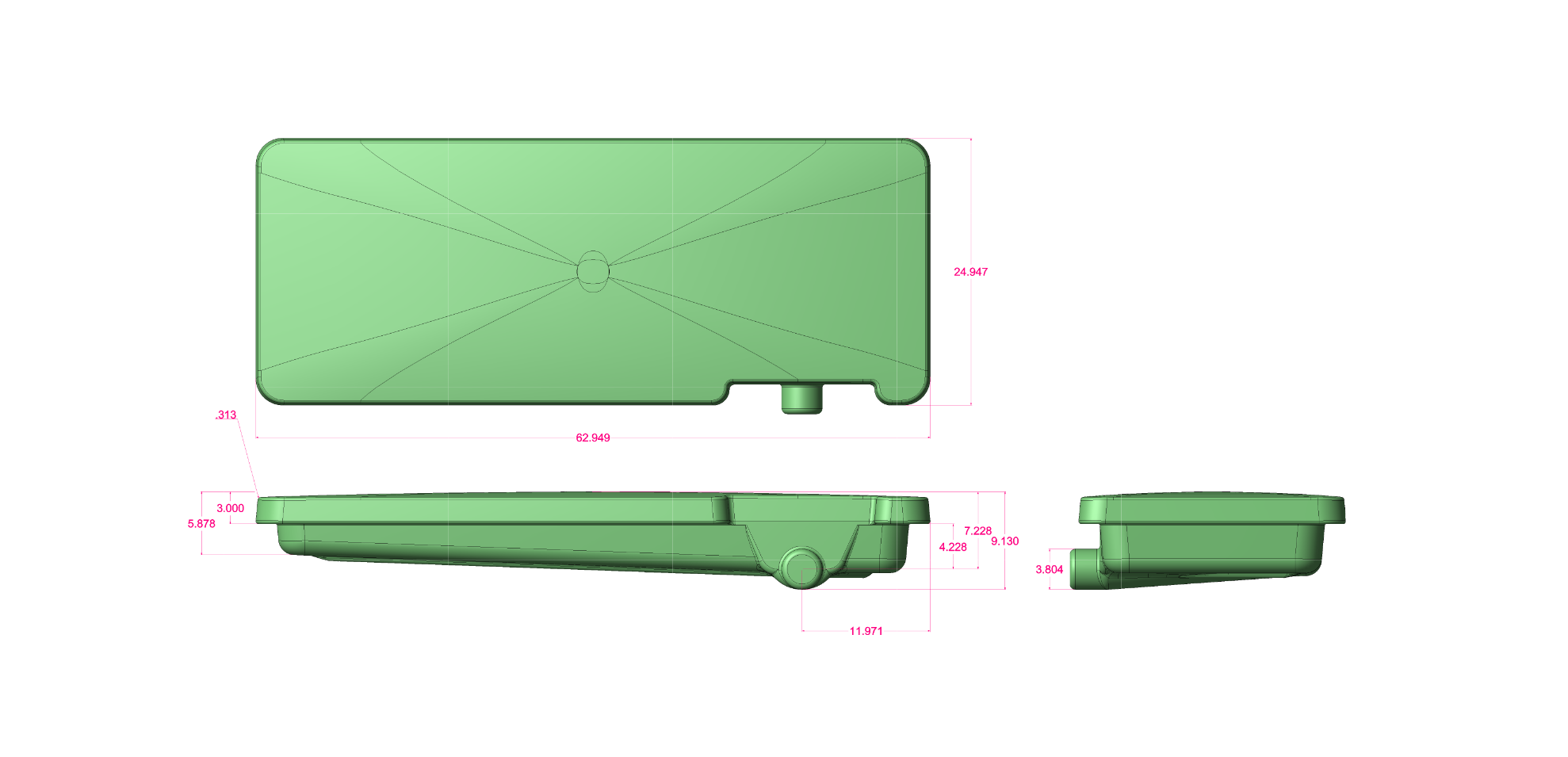 *LIP MEASUREMENT STATIC THROUGHOUT ENTIRE TANK *