36 Gallon RV Water Tank 54" x 32" x 5 3/4" Elkhart Plastics EPI 3472
SKU:

RP-3472

UPC:

193652020752

FREE SHIPPING

100% GUARANTEE
Description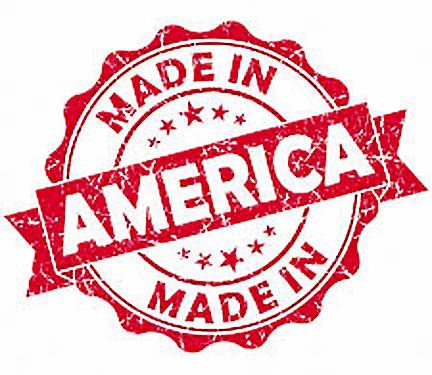 Although planning your RV trip is a lot more fun than worrying about the quality of your freshwater tank, having enough fresh water is just as vital to your enjoyment of the trip. That's where the RecPro 36-Gallon Water Tank enters the picture. Whether you want to use this reliable freshwater tank as a replacement for the original tank that shipped with your RV or as a backup tank for use at home, at work, or on the road, our high quality, BPA-free water tank ensures you'll always have safe, clean drinking water on hand.
With 36 gallons of capacity in this tank, you'll have enough water to fill more than 380 12-ounce glasses. For additional peace of mind, this RecPro tank consists of excellent quality plastics, meaning it will stand up to long road trips without the worry of leaking or rupturing, even if your travels take you onto some difficult to navigate the terrain. With a narrow, boxy design, our freshwater tank will fit in narrow storage space, making it the ideal backup tank. And because our NSF-certified tanks are constructed with the highest tolerance levels in mind, should you want to replace your original tank with this tank from RecPro.
What sets our tanks apart from others in the market? We are proud to say that we are one of the primary carriers of tanks for EPI. Elkhart Plastics Inc. is one of the best manufacturers of gray, black, and freshwater tanks in the entire world. Their high-quality, strict manufacturing standards and advanced design make their tanks the benchmark for excellence.
Whether you want to replace your tank, or upgrade to true quality, a RecPro tank from EPI is what you should buy!
Details:
Length - 54"
Width - 32"
Depth - 5 3/4"
Wall Thickness: 0.180"
Capacity - 36 gallons
Rotationally molded
EPI manufactured tank
Material: Polyethylene

Made in America
Fittings Kit Includes:
(2) 1/2" grommets (requires 1 1/4" hole saw)
(2) 3/4" grommets (requires 1 1/4" hole saw)
(2) 1" grommets (requires 1 3/4" hole saw)
(1) 1 1/2" grommets (requires 2 1/2" hole saw)
(1) 2" grommets (requires 3" hole saw)
(6) water level sensors
Color: Natural white
No Returns on Special orders