31 Gallon RV Holding Tank 34" x 19 1/2" x 13" Elkhart Plastics EPI 4848
SKU:

RP-4848

FREE SHIPPING

100% GUARANTEE
Description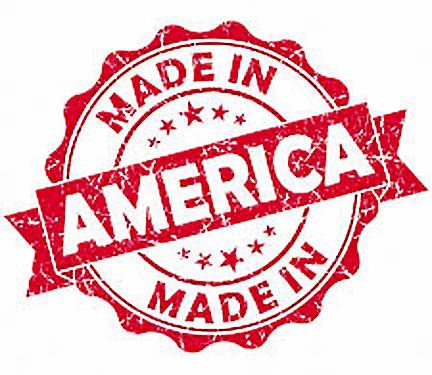 In the recreational vehicle world there are part-time, mid-level, and full-time RVers. Your world determines your level of use, and you need your RV to be compatible with your life. If you find that you are spending more time in your rig and you're using your RV's systems with greater frequency, you will need to upgrade certain things. One area you can quickly improve is your water systems. One aspect of those systems, though not popular to discuss, is your black water containment. If you're out on the road with more consistency, then you're putting this system to work. That means you need to upgrade. If you find yourself looking for something a little bigger to store your wastewater, then look no further than the 31-gallon holding tank, built by Elkhart Plastics Inc, from RecPro. We have partnered with Elkhart Plastic for these holding tanks because they're some of the best in the world. So, no matter how many miles you travel, or how often your tank gets filled up, you can rest assured it won't leak or get damaged along the way.
Part of the strength of these systems is the manufacturing process. This 31-gallon tank, like others processed at EPI, is roto-molded. This process has revolutionized tank manufacturing. By spinning these high-capacity tanks during their creation, almost all of the impurities are removed from the container's walls. This means that the air pockets, delaminations, and inclusions that occur in other tanks on the market, are eliminated from the holding tanks at EPI. Without those imperfections, your EPI tank will last longer and be stronger than market competitors.
With a simple phone call to our Customer Care Department, or by ordering through our website, you can upgrade your system with one of these EPI tanks from RecPro. If you want this tank at your doorstep as soon as possible, you're in luck. Order by 11 am Eastern (Mon-Fri), and we'll ship it out to you on the same day! Once you receive your tank, it's easy to install*, and you'll be able to get back on the road.
*COMPATIBLE WITH RECPRO INSTALLATION KITS*
Details:
Dimensions: 34" L
Dimensions: 19 1/2" W
Dimensions: 13" D
Dimensions: 1/4" T (wall)
Roto-molded
Durable plastic
Color: black
Resistant to most chemicals
Comes with clamp
Blank body
Material: Polyethylene
Compatible with RecPro Holding Tank Installation Kit

Made in USA
*Blank tank only - does not include intake or overflow port fittings. Fittings Kit is optional.*
Optional Fittings Kit Includes:
Three 1 1/2" grommets (requires 2 1/2" hole size)
One 3" Grommet (requires 4" hole size)
Three 1 1/2" ABS barbed coupler
One 3" ABS barbed coupler
Six Mini-Probe Tank Inserts (sensors)
**THE SEALED HOLE ON TOP OF THE TANK IS FROM THE MANUFACTURING PROCESS. IT IS A VENTING HOLE USED DURING THE CREATION OF THE TANK. IT HAS NO FUNCTIONAL USE FOR THE END-USER.**
View All
Close