26 Gallon RV Water Tank 51 1/2" x 23" x 6" Elkhart Plastics EPI 3847
SKU:

RP-3847

UPC:

193652020790

FREE SHIPPING

100% GUARANTEE
Description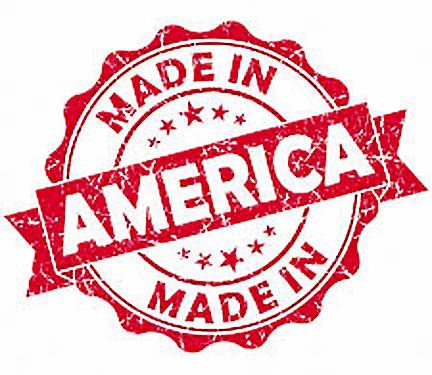 Water. We use it every day and might not give much thought to where it comes from. Until we run out that is... and then water, or lack thereof, can cause stress. Once you have determined the reason for the drought, your panic level may come down some. But what if you aren't lacking water because you forgot to fill the tank or the tank is too small? What if the real reason is a leak? Your stress level is probably closer to the upper end of the spectrum. You aren't looking for just a tank. You are looking for a tank that you can depend on!
Welcome to RecPro where reducing your stress level and getting you back to relaxing is our number one priority. Sure, we provide various sizes and shapes of water vessels to fit the various sizes and shapes of RVs. But we also pride ourselves on finding products manufactured by the best in the business.
If a 26 Gallon Fresh Water tank is what you are looking for, then this one from Elkhart Plastics is sure to please. Measuring 51 ½" x 23" x 6" and made of BPA free high-density plastic, this fresh water tank ensures there will be clean, sanitary water (as long as you remember to fill it). The seamless tank design is made possible by the rotational molding process used by Elkhart Plastics. By rotating the mold, they are able to maintain universal wall thickness and reduce the inclusions and impurities creating a more durable and superior tank. So, even when things are being jostled around, you can go back to not giving water much thought.
A tank from RecPro will reduce your anxiety and get you back to breathing easy. Our optional fittings kit will take one more thing off your plate and make the installation process a breeze!
Details:
Capacity: 26 Gallon
Dimensions: 51 1/2" L
Dimensions: 23" W (overall)
Dimensions: 6" H (overall)
Wall Thickness: 0.180"
*Blank tank only - does not include intake or overflow port fittings. Fittings Kit is optional.*
Features:
Color: White
EPI manufactured product
Part number: 3847
Low-adhesion surface
High-density plastic
Material: Polyethylene
Low inclusion and impurity in tank walls
NSF certified
BPA free.
Compatible with RecPro installation kits

Made in USA
Fittings Kit Includes:
(2) 1/2" grommets (requires 1 1/4" hole saw)
(2) 3/4" grommets (requires 1 1/4" hole saw)
(2) 1" grommets (requires 1 3/4" hole saw)
(1) 1 1/2" grommets (requires 2 1/2" hole saw)
(1) 2" grommets (requires 3" hole saw)
(6) water level sensors
Color: Natural white
No Returns on Special Orders