25 Gallon RV Holding Tank 54 1/4" x 25" x 6" Elkhart Plastics EPI 0211H
SKU:

RP-0211H

UPC:

695924658040

FREE SHIPPING

100% GUARANTEE
Description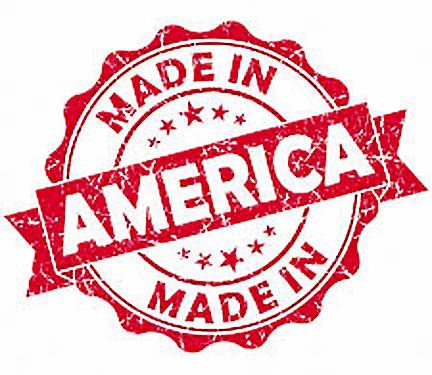 Are you the type of person who only wants the best for your Recreational Vehicle or Travel Trailer? Maybe you prefer reliability? The 25 Gallon RV Holding Tank manufactured by Elkhart Plastics and offered to you by RecPro gives you both options. Measuring 54 ¼" X 25" with a 6" depth, this holding tank is built to last and withstand the bumps and bruises travel can dish out to your vehicle. Elkhart Plastics is the industry leader in the production of these black water high-density plastic tanks and their manufacturing process creates a product that is strong and sturdy and low in impurities. Installation will be quick and easy and you can opt for fittings kit for an additional $29.95 to make sure everything is tightly connected. Note that once you confirm the order of this custom ordered product, no returns or refunds are accepted. When you need to replace the holding tank on your rig, choosing RecPro's 25 Gallon RV Holding Tank from Elkhart Plastics will give you the durability you need and peace of mind from links, seam ruptures, and other unpleasant malfunctions.
Your black water holding tank isn't a part of your RV that you want to be worried about. This tank gives you the freedom to use your own bathroom and even though it's not exactly the most enjoyable experience to empty it, it's an even worse experience to find out that it had been emptying itself. If your old tank has broken or looks like it might do so soon, this holding tank is a great replacement.
Have any questions? Contact us online or call our friendly Customer Care team online!
Details:
Black water holding tank
3" outlet
Dimensions: 54 ¼" x 25" x 6"
¼" thick walls
Manufactured by Elkhart Plastics
Material: Polyethylene
Made in America
Optional fittings kit
Optional Fittings Kit Includes:
Three 1 1/2" grommets (requires 2 1/2" hole size)
One 3" Grommet (requires 4" hole size)
Three 1 1/2" ABS barbed coupler
One 3" ABS barbed coupler
Six Mini-Probe Tank Inserts (sensors)
No returns or refunds on special orders