15 Gallon RV Water Tank 15" x 20 1/2" x 12" Elkhart Plastics EPI 206W
SKU:

RP-206W

UPC:

193652020301

FREE SHIPPING

100% GUARANTEE
Description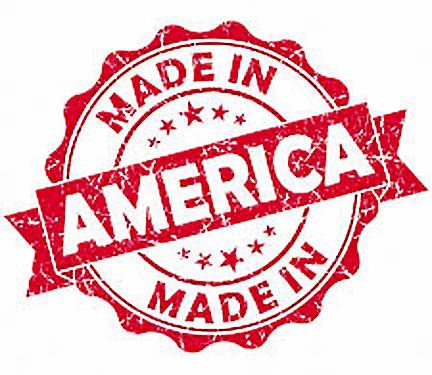 Don't be left high and dry without access to fresh water. When it's time to replace the fresh water tank on your rig, trailer, or food truck, this 15 Gallon RV Water Tank offered by RecPro and manufactured by Elkhart Plastics is the clear choice. Manufactured to be strong, durable, and reliable, putting a tank made by the RV industry's top supplier in means your faucets won't run dry. Don't take a chance on a tank that is second-best; choose quality.
This tank is BPA free and meets national health and safety standards, certified by the NSF. That means that not only will it hold water, and it will be safe for you, your family, and friends to drink the water stored inside. This special order 15 Gallon RV Water Tank measures 15" x 20 ½ inches and is 12" in height. An optional fittings kit can help you make sure everything is watertight and plumbed just the way you'd like, rather than having to work around the existing fittings. When you need to replace your freshwater tank, this reliable RecPro container delivers on everything you want for your potable freshwater source.
When you're on your long-awaited vacation, you want your water to be clean and plentiful, not leaking and dirty. That's why a tank from EPI is the best choice. Built to help create the best RV experience possible, this tank does more than just carry water; it ensures you a smooth and relaxing getaway. Have any questions? Contact us online or give our Customer Care team a call!
Details:
15 Gallon Capacity
Dimensions: 20 1/2" L x 15" W x 12" H (depth)
Dimensions:

0.180"

T (wall)
BPA Free
NSF Certified
Fittings Kit Available
Applicable for fresh or gray water storage
High-Density Plastic
Material: Polyethylene
EPI Manufactured Tank Product
Made in America
Fittings Kit Includes:
(2) 1/2" grommets (requires 1 1/4" hole saw)
(2) 3/4" grommets (requires 1 1/4" hole saw)
(2) 1" grommets (requires 1 3/4" hole saw)
(1) 1 1/2" grommets (requires 2 1/2" hole saw)
(1) 2" grommets (requires 3" hole saw)
(6) water level sensors
Color: Natural white
**No refunds or returns on custom order items**