100 Gallon RV Water Tank 59" x 27" x 18 1/2" Elkhart Plastics EPI 0207W
SKU:

RP-0207W

UPC:

193652020332

FREE SHIPPING

100% GUARANTEE
Description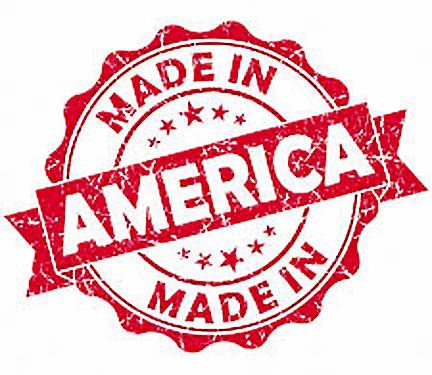 The RecPro 100-Gallon Water Tank contains the build quality and capacity size you need for a long RV trip. It's a great replacement tank for the unit that shipped with your recreational vehicle, matching the dimensions of the original tank perfectly. Whereas original RV freshwater tanks are often made of lesser plastic that may lead to leaks, our replacement tank uses tough materials that outperform the original tank's materials. When traveling off-road with your recreational vehicle, a cheaply made tank could rupture under the stress of rough roads. This is not a problem with replacement tanks from RecPro. Made for your RV and built to last, this tank is just the thing you need to set your tank worries aside.
Our 100-gallon tank includes BPA-free materials that will maintain the taste and quality of your drinking water. With its 100-gallon capacity, you can carry water that's equivalent to more than 1,060 12-ounce glasses. This large replacement freshwater tank is ideal for trips where you won't travel near a refilling option for many days. With a large inlet port included in the tank's construction, the filling process is kept simple, which is important with such a large tank. Always count on RecPro to carry the highest quality and most reliable NSF-certified water tanks, whether you need a replacement model or you want a backup tank on hand.
Vacations aren't meant for stress, including the stress of filling up your water tank time and time again or discovering there was a leak in it the whole time. With this tank from EPI, you won't have to worry about either of those. Just sit back and enjoy your vacation.
Have any questions? Contact us online or call our friendly Customer Care team today!
Details:
Length: 59"
Width: 27"
Depth: 18.5"
Wall Thickness:

0.180"

Capacity: 100 gallons
Material: Polyethylene
Custom tank comes with sensors and input and output holes
For use with potable or gray water
Made in America
Optional Fittings Kit includes:
(2) 1/2" grommets (requires 1 1/4" hole saw)
(2) 3/4" grommets (requires 1 1/4" hole saw)
(2) 1" grommets (requires 1 3/4" hole saw)
(1) 1 1/2" grommets (requires 2 1/2" hole saw)
(1) 2" grommets (requires 3" hole saw)
(6) water level sensors
Color: Natural white
No refunds or returns on custom orders