RV Sink Basket Strainer Stainless Steel 3 1/2"
SKU:

1837

UPC:

606345304034

FREE SHIPPING

100% GUARANTEE
Description
There are so many small but important parts in your RV that they can all get away from you sometimes. It the strainer has gotten away from you and you're looking for a new one, check out this 3 1/2" sink strainer. You may not think sink strainers have an important job, but they help keep your kitchen clean and your plumbing clear and functional. Because of the standard size, it's perfect for any bathroom sink. By using a sink basket strainer, you can avoid a buildup of things like hair, dirt, and other debris that can build up over time. When that "stuff" continues to cake onto your pipes, it can eventually cause big problems. Let's face it, no one wants to dig out that kind of junk from their pipes or stress over a clog. The basket keeps any debris from going down the drain, so you can simply throw it away. Easy, convenient, simple, you can't go wrong with this sink strainer.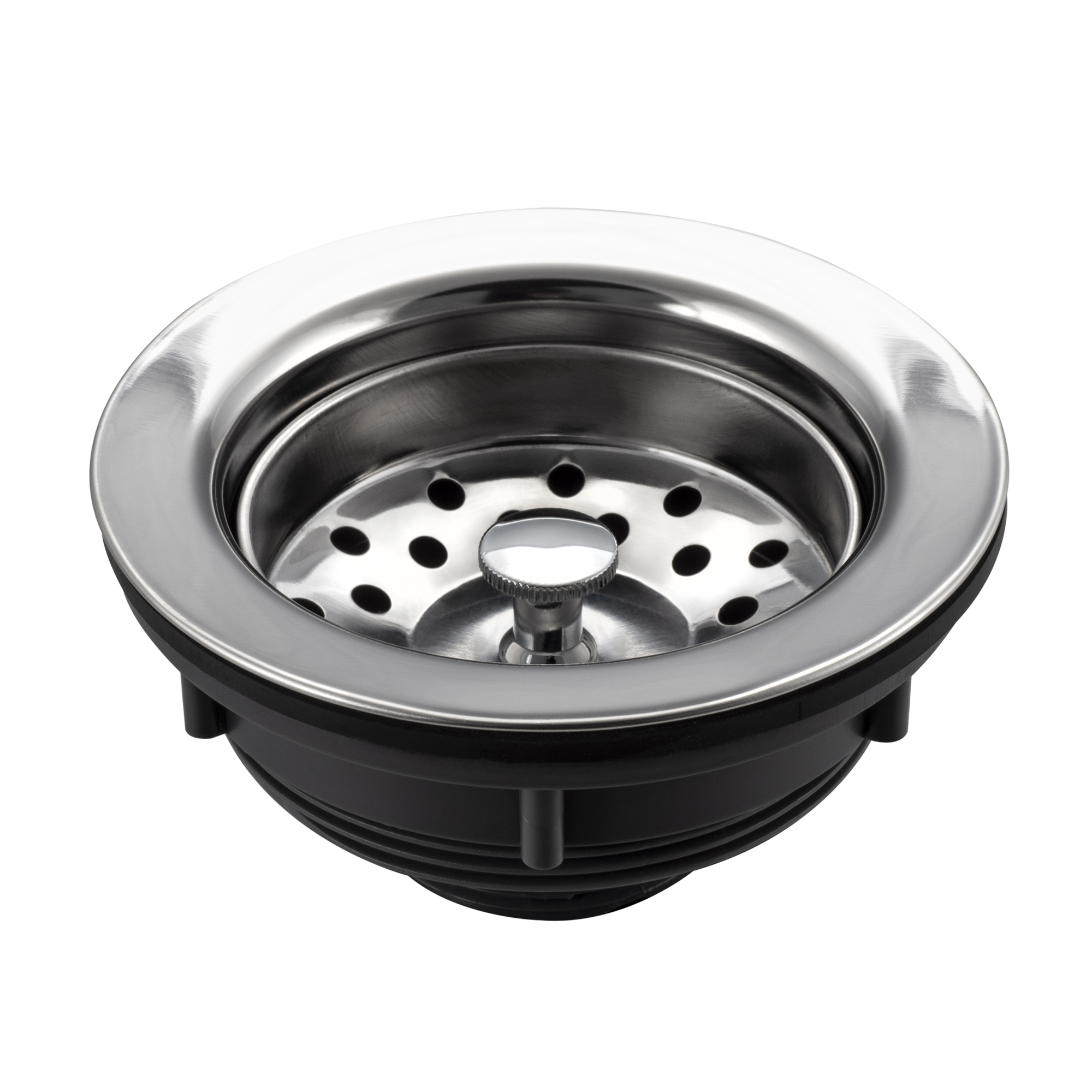 If you need to fill up the sink, the strainer works well for that, too! Make shaving or washing your face in your RV easier than ever by plugging the sink with the basket and filling it up with warm water. The stainless steel construction makes it sturdy and rust-resistant, which is exactly what you need for your water-based fixtures. Because the strainer is a non-mesh offset strainer, you don't have to worry about pulling out the mesh or cleaning it off. Just take out the strainer basket and throw away the gunk! Our sink strainer can be ordered as a single or in a 2-pack. Though a strainer basket might seem like a small detail, it can make a big difference in your bathroom sink. Standard, simple, and durable, this sink strainer is just what your kitchen is looking for. Have any questions? Contact us online or call our friendly Customer Care team today!
Details:
Dimensions: 3 1/2" Diameter
Stainless steel
Rust resistant
Industry standard size
Basket style
Non-mesh offset strainer profile
RV SINK