47 Gallon RV Water Tank 56" x 30" x 7 3/4" Elkhart Plastics EPI 1339
SKU:

RP-1339

FREE SHIPPING

100% GUARANTEE
Description
We all need water to survive. It is one of the most essential items you can bring with you when you travel. Used for cooking, cleaning, bathing, and, of course, drinking; this fundamental building block of life is going to need a proper storage vessel. Quite often the water system in your unit is unique and might not be just a basic block tank. It may have twists and turns that you are not prepared for. RecPro is the way to go when you are looking for a tank for your RVs potable water system.
Our tanks come in universally popular dimensions to fit your recreational vehicle, food truck, concession stand, travel trailer, fifth-wheel, or small home. The blank design enables them to be tailored specifically to your space and needs. We also offer a universal fittings kit for our freshwater tanks, which uses a self-sealing grommet system. So, when received, you have everything you need for installation!
This 47-gallon freshwater tank, for example, has a low profile with a sloping bottom. NSF certified the FDA has tested and endorsed it to be made from sanitary materials with low-adhesion properties to resist corrosion, rust, bacterial growth, and waste cling overtime. That means this medium-capacity tank will keep your potable water fresh and clean, but can also serve as a backup water storage container.
In most current models on the market, you'll find a tank from Elkhart Plastics Inc. So, replacing it with a tank from EPI makes perfect sense, because you already know how it will stand up. The 1/4" thick tank walls are constructed from BPA-free polyethylene to maintain their shape and withstand the rough conditions you may encounter in the city or back-country roads. EPI has stringent quality and engineering standards placing emphasis on checking the pressure densities of every tank. And they use a rotational molding process to ensure even wall thickness and eliminate impurities.
When you purchase an Elkhart Plastics tank from RecPro, you will be getting one of the best tanks manufactured in the United States. They are purposefully manufactured to hold precious water for you and your family and will be around to support your needs for years to come.
Details:
Capacity: 47 Gallon
Dimensions: 56" L
Dimensions: 30" W
Dimensions: 7 3/4" H (overall)
Wall Thickness: 0.180"
Material: Polyethylene

Made in USA
*Blank tank only - does not include intake or overflow port fittings. Fittings Kit is optional.*
Features:
Color: White
EPI manufactured product
Part number: 1339
Low-adhesion surface
High-density plastic
Low inclusion and impurity in tank walls
NSF certified
BPA free.
Compatible with RecPro installation kits
Fittings Kit Includes:
(2) 1/2" grommets (requires 1 1/4" hole saw)
(2) 3/4" grommets (requires 1 1/4" hole saw)
(2) 1" grommets (requires 1 3/4" hole saw)
(1) 1 1/2" grommets (requires 2 1/2" hole saw)
(1) 2" grommets (requires 3" hole saw)
(6) water level sensors
Color: Natural white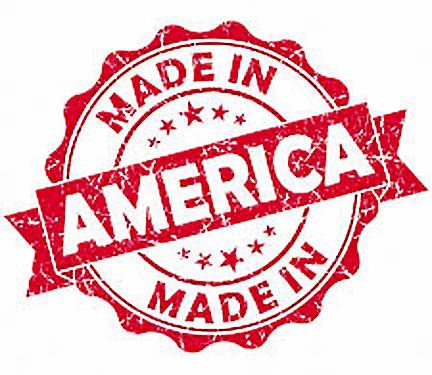 View All
Close