40 Gallon RV Water Tank 57" x 29 3/4" x 5 3/4" Elkhart Plastics EPI 03029
SKU:

RP-03029

FREE SHIPPING

100% GUARANTEE
Description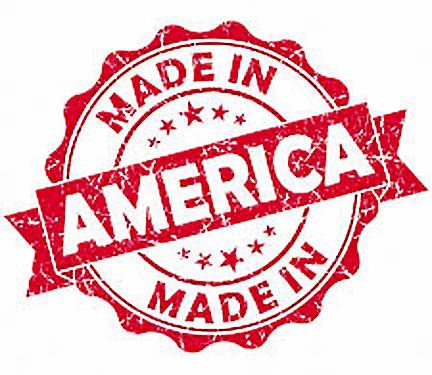 Container and tank manufacturing are a big business. Hundreds of millions are poured out every year into this industry and there are multiple players in the game out there. How can you know which tanks are the best for your precious RV? Which manufacturer stands out among the rest as the best in the industry? When you're rolling down the road, how do you know you're rolling with the best? Don't worry, your friends at RecPro are always here to help.
One of the best manufacturers that holds highest honors in quality, engineering, and variety is Elkhart Plastics, Inc. This company is regarded among OEMs, repair shops, and dealerships as the premier provider of fresh, grey, and black water tanks. In most current models of RV on the market you'll find an EPI tank holding water for you and your family. So, when it comes time to upgrade or switch out your tank, you need only consider buying the best; an EPI tank from RecPro.
One of the most popular sizes of tank currently researched by RV and food truck owners is the 40-gallon potable water tank. As the most popular mid-size alternative on the market this 40-gallon fresh water reservoir will hold plenty of water for you and your family on those long road trips across the country. The low-profile tank is made to last against years of use and road rigor so that you won't have to go back to the well time and time again repairing and upgrading your water source.
If you want the best for your RV and your family, this top-shelf product from EPI is the way to go. Order yours online or call our Customer Care Department and get yours today!
Details:
Dimensions: 57" L
Dimensions: 29 3/4" W
Dimensions: 5 3/4" D
Wall Thickness:

0.180"

BPA Free
NSF Certified
High-density plastic
Universally popular dimensions
Rotationally-molded body
Customizable with fittings kit
Low-adhesion surfaces prevent bacteria and mold growth
Light weight profile
EPI Manufactured
Low instance of inclusions and impurities in tank walls
Hydrophobic surfaces internally and externally
Material: Polyethylene

Made in USA
*Blank tank only - does not include intake or overflow port fittings. Fittings Kit is optional.*
Fittings Kit Includes:
(2) 1/2" grommets (requires 1 1/4" hole saw)
(2) 3/4" grommets (requires 1 1/4" hole saw)
(2) 1" grommets (requires 1 3/4" hole saw)
(1) 1 1/2" grommets (requires 2 1/2" hole saw)
(1) 2" grommets (requires 3" hole saw)
(6) water level sensors
Color: Natural white
View All
Close