29 Gallon RV Holding Tank 57" x 30" x 5" Elkhart Plastics EPI 0615H
SKU:

RP-0615H

UPC:

695924658101

Shipping:

Same Day Shipping if ordered by 11am est

FREE SHIPPING

100% GUARANTEE
Description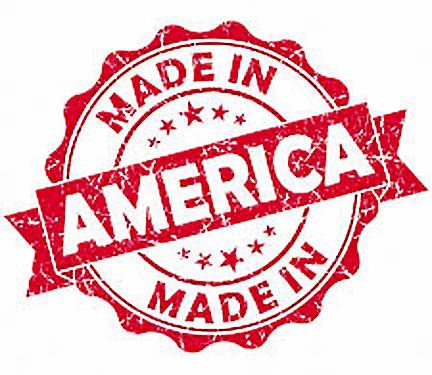 Sometimes when it comes to your black water tank size does matter. Especially when it comes to the profile of your tank. At RecPro we know that not every RV is created equally, and they come in all shapes and sizes. This means that mounting your tank could be problematic if you don't have the right size and shape. That's why we offer tanks just like this 29-gallon black water tank from EPI. If you're looking to fit a low-profile wide well, this could be just the tank you're looking for!
We're proud to be the premier supplier for EPI tanks. Elkhart Plastics Inc. has earned a spot in the pantheon of tank manufactures. Their quality and testing standards are next to none in the industry. Each tank is constructed with strict quality processes from start to finish. These tanks are rotationally molded, so impurities and inclusions won't affect the structural integrity. Each tank is then quality tested in immersion tanks and thoroughly inspected before it leaves the factory floor. All of this is to make sure that you have a tank that will leave you worry free.Our holding tanks from EPI are true blanks. They have an expulsion port for dumping and the rest of the tank is able to be customized with fittings kits, gauges, and sensors from our website. If you need help installing your tank, we have installation instructions and videos available on our social media channels to help. If you have any other questions you can call our customer service team for help!
If you're looking for the right tank to fit your RV, we here at RecPro are here for you and your RV.
RV HOLDING TANKS
Details:
Dimensions: 57" L x 30" W x 5" H
Wall Thickness: 1/4"
Capacity: 29-gallon
Works for black and gray water applications
Rotationally molded
Made with high-density plastic
Non-adhesive surface to prevent "tank cake"
Manufactured by Elkhart Plastics
Custom tank requires lead time
Blank tank (fittings kit available on the site)
Compatible with KIB gauges and miracle sensors
Important: This item is available on special order only and will take approximately 3-4 weeks for delivery.
No Returns on Special Orders.